Many have shortened work weeks to four days, others are offering more time off to help staff rejuvenate or care for loved ones.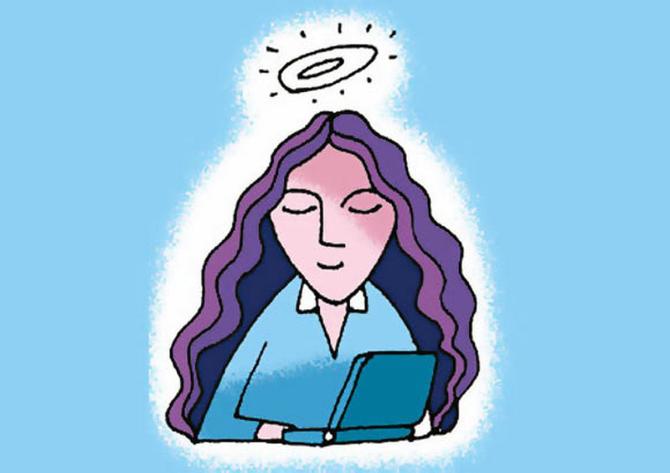 As the deadly second wave of the Covid-19 pandemic rages on, startups and technology firms are realising the burnout effect it is having on employees.
Many have shortened their work weeks to four days, while others have made provisions for more time off for employees to help them rejuvenate or care for loved ones.
Hotel chain Oyo is going to roll out a four-day work week for its employees, in addition to allowing infinite no-questions-asked paid leaves, said CEO and founder Ritesh Agarwal on Wednesday.
"COVID continues to test our physical + mental well-being. One thing that truly matters is having more time for our loved ones and ourselves. Inspired by startups & large companies alike, we began a few initiatives this week at OYO...
"Starting today we are moving to a 4 day work week but implementing it slightly differently, making Wednesdays off to let OYOpreneurs have a mid-week breather.
"We also launched a No Questions Asked Flexible Infinite Paid Leaves," Agarwal tweeted.
Agarwal said under the policy, employees will be allowed to take off when they want, and there will be no need to log them.
They'll only need to let their manager know, "no reasons needed, none asked".
"We are not going to stress about business impact and deadlines.
"We know work will not suffer, if anything OYOpreneurs will be more focused, efficient, and productive," said Agarwal.
Many startups and companies are recognising the need for employees to deal with their mental halth and take time off work as Covid impacts them personally and professionally.
Zerodha for example, said recently that it has killed all work-related chats post 6 pm and on holidays.
"Also trying to get as many conversations to be asynchronous, moving them from chat to our internal instance of @discourse.
"Curious to see if this helps reduce the feeling of burnt out & brain fried," said Nithin Kamath, Zerodha founder and CEO in a LinkedIn post five days ago.
Foodtech giant Swiggy said last month it would move to a 4-day work week for the month of May 2021.
Additionally, it set up a pandemic support mechanism, and an emergency support team to assist employees during this crisis.
This includes the Swiggy Shield app and Employee Support Hotline - a Covid-19 Support infrastructure.
It helps employees access hospital beds, ICUs (intensive care units), plasma and oxygen cylinders and ambulance support.
Customer experience software and services firm [24] 7.ai rolled out a "Gift of time" policy, where employees can donate their leaves to others who are in need and exhausted their leaves.
It also allows employees to take leaves during lockdown situations, which can be compensated later with additional hours spread of a period of 6 months, fully paid quarantine leave for the recovery period of employees who are Covid-19 positive.
It is also allowing advance leaves to employees with no leave balance, in difficult lockdown situations.
Not just startups, even large technology firms are taking steps to ensure the physical and mental well being for their employees.
Accenture in India has introduced an additional leave benefit called the 'COVID-19 Caregiver Leave' of five days for our people to take care of their family members who have tested positive for Covid-19.
It is also allowing employees four hours of paid time off for each dose of the Covid-19 vaccine.
In addition to partnering with healthcare firms for better access to healthcare advice for employees, Accenture is also providing mental wellness support for people and their families through a 24X7 helpline, in addition to weekly virtual sessions with experts and around the clock emergency support.
Under an initiative called the "Project GoodFood", Capgemini in India will provide simple and healthy home-cooked meals to employees and their dependent family members who are affected by Covid-19.
The beneficiaries can avail of this facility for three full meals including breakfast, lunch, and dinner for seven days including the family.
It is also providing financial assistance, if needed.
Employees can request for salary advance for any Covid-19 related treatment for themselves, spouse, children, dependent siblings, dependent parents, or dependent parent-in-laws.