Apart from fulfilling banking services, one can access more than 100 e-commerce sites, book tickets, and even pay for small value groceries through the app.
The bank is now proposing to allow other banks to use this to serve their own customers.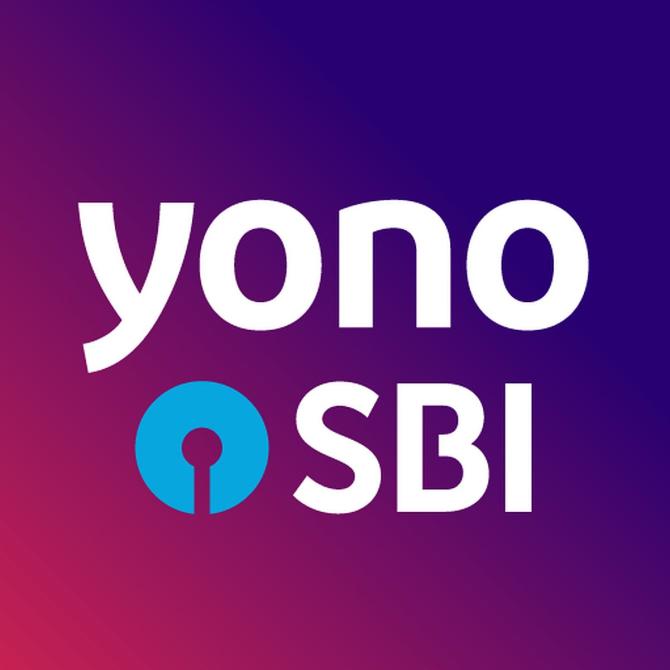 When State Bank of India (SBI) launched its digital banking application, You Only Need One (YONO), most thought the largest bank in the country was playing catch-up.
Now, as the bank plans to monetise the app and the chairman pegs its enterprise value as high as $40 billion others are trailing instead.
Since its launch in November 2017, the app has seen a huge rise in subscription and range of products offered.
Apart from fulfilling banking services, one can access more than 100 e-commerce sites, book tickets, and even pay for small value groceries through the app.
The bank is now proposing to allow other banks to use this to serve their own customers.
The business sense
SBI plans to make YONO a standalone product, and the bank too will pay a fee for using it.
Other banks that wish to use it can rebrand it as their own product and pay a licence fee.
YONO earned a net profit of Rs 200 crore in the June quarter.
Every day 385,675 transactions take place on the app and it has a current user base of 28 million, which SBI plans to increase to 420 million by March.
It is confident of achieving this because between March and August, when the Covid-19 pandemic spread, the bank added 7.1 million customers, almost doubling monthly transactions to 11 million in August from 6.6 million in March.
The real indicator of the app's popularity are daily logins, which were about 10 million in the first week of October, said CS Shetty, managing director (retail and digital banking) for SBI.
"As many things are opening up, there were apprehensions that different channels would be used, but people seem to have taken to YONO for doing transactions," Shetty said.
In September 2019, SBI launched YONO in the United Kingdom, and this June the bank launched three 'YONO Branches' in Navi Mumbai, Indore, and Gurugram as part of a pilot.
Despite these gains, it is the chairman's claim that YONO's valuation could be as high as $40 billion that has stirred the market.
At that level, it will dwarf even the bank's current market capitalisation of about $24 billion.
In an interview with Business Standard in August, former chairman Rajnish Kumar had this to say: "When we work, our focus is on performance.
"So sooner or later, the market participants or investors will realise the value.
"Ultimately, investors have to gain confidence that they have to believe in what the management is saying."
Still, it is unlikely that YONO alone could fetch so much value.
The genesis
Kumar assumed charge of SBI in October 2017 and launched YONO within a month.
But the groundwork and development began long back, when Arundhati Bhattacharya was chairperson.
Before this public sector banks were not known to be tech-savvy, and things don't change so easily in those firms.
According to Bhattacharya, the idea of YONO began taking shape from the end of 2014.
The initial idea was to launch 'in-touch branches' - "to give the feel of a future branch to customers and get feedback in the process," Bhattacharya had said.
That also prompted the bank to build a dedicated platform, which became YONO.
It was conceptualised at the Smart Innovation Centre in Singapore based on work done at Spanish Bank BBVA on digitisation of services and processes.
The Indian Software Products Industry Round Table (iSPIRT), a think tank, was roped in for inputs and making the market infrastructure possible.
McKinsey was the project manager, and IBM the technical partner.
"While it was to take-off in March 2017, the bank wanted to make sure the back-end and offering gelled with customers.
"So, the launch date got pushed to July and then finally to November 2017," Bhattacharya said.
B Sriram, then managing director of the bank and head of retail, said YONO began as a product for retail customers, "but later strategy was tweaked to expand it for agriculture and small businesses".
Sriram also suggested embedding a marketplace in the app for greater customer convenience and acceptability.
Shetty, however, did not want to share the cost involved in the product, as it was difficult to do so considering vendors and manpower in digital banking come from a common pool.
Competitors and the future
Admittedly, SBI is not alone in having a dedicated app. Private banks offer similar products.
If SBI manages to crack the outsourcing market, others will likely follow suit.
Besides, financial technology companies are always ready to innovate, if the regulator permits.
For example, lending to micro, small and medium enterprises can already be done using OCEN (Open Credit Enablement Network), a credit protocol infrastructure developed by iSPIRT, without needing banks to weigh in.
Infosys founder Nandan Nilekani launched the product in July with the aim of democratising lending.
Account aggregators can simply add this protocol to their apps and lending organisations can compete for loan requests.
This could be used later for other financial services.
"…Apart from digitisation of the lending process, we have data stores through the Account Aggregator (AA) network, and for credit to move seamlessly to small businesses, lenders will need to have a common protocol. Just like what UPI did with payments.
"We are working on a common language for lenders and borrowers, called the OCEN protocol, which will have a dramatic impact to enable small businesses to get loans," Nilekani said at the launch.
Interestingly, SBI is a key partner.
SBI officials say YONO has created a hygiene effect in the sense that large banks can now work on similar platforms.
HDFC Bank, ICICI Bank, Kotak Mahindra Bank, and Axis Bank are seen as direct competitors.
The competitors are keeping SBI on its toes, and the effort now is to innovate and add more services on a regular basis to stay ahead, according to SBI officials.
But monetising YONO is very much on the cards, said Shetty.
"Before that happens, we have to build scale by tapping into internal potential (SBI customers).
"The bank will continue to scale capacity and features," Shetty said.