More than a year after he sold off his stake in UTV Software Communications to Walt Disney and set up his venture fund Unilazer Ventures, entertainment czar Ronnie Screwvala has invested Rs 100 crore (Rs 1 billion) in areas such as agriculture, e-commerce, education, micro housing among others.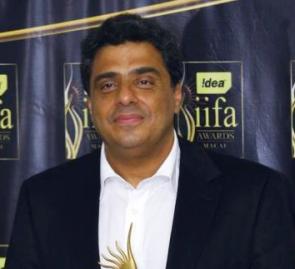 While four have been venture investments, Screwvala has taken a similar number of bets in angel investing.

Although Screwvala has earned Rs 2,000 crore (Rs 20 billion) with the deal with Disney, the fund has got Rs 800 crore (Rs 8 billion) to invest in. While Screwvala acts as advisor to the fund, former UTV hand Amit Banka is the chief executive at Unilazer. Screwvala's wife Zarine and daughter Trishya are directors in the fund.

Some say Screwvala's Unilazer is following a similar strategy to the likes of Infosys chairman N R Narayana Murthy's Catamaran Ventures and Azim Premji's Premji Invest, which also invest in education, consumer and other areas.

The bet

In investments, Unilazer is betting on impact sectors such as agriculture and firms that directly or indirectly deal with consumers.

"I want to look at scale, build brands and change the perception about these three sensational areas (agriculture, education and healthcare)," Screwvala had told Business Standard in an interview last year.

Unilazer's first investment was in INI Farms, where the fund put in Rs 20 crore (Rs 200 million) for a 45 per cent stake last year. INI Farms is into plantation of pomegranates on over 1,000 acres in Maharashtra and Madhya Pradesh.

Screwvala has also bet on Mera Career Guide.com, an online career planning portal and MITRA, which is into technology applied agriculture services.

While Screwvala bet on education, agriculture and healthcare initially as part of impact investing, recently the fund, along with Michael & Susan Dell Foundation and India Financial Inclusion Fund, invested Rs 35 crore (Rs 350 million) in Micro Housing Finance Corporation (MHFC).

However, Unilazer's managing director Amit Bank says investment in MHFC is also part of impact investing.

The fund is also focusing on the consumer sector, where it has done a couple of investments. Along with another fund IDG Ventures, it has invested Rs 53 crore (Rs 530 million) in Himex, which provides data analytics to auto insurance companies globally and Valyoo Technologies, an e-commerce firm that sells watches, sunglasses, bags and other accessories online.

Unilazer has also invested a quick service restaurant chain 'In Between' and Redquanta, a market research/mystery
shopping firm. It is also looking to invest more in such QSR chains.
According to private equity experts, the bet on consumer is in the right direction. "Most of the funds are focusing on consumer companies which are asset light and have high growth potential," says Sanjeev Krishan, leader, private equity at PwC, a global consultancy firm.
Focus on returns


Although Screwvala is betting on impact investing, he has not lost his sight on returns. A recent report says he is expecting 30 per cent returns from his investments on a seven-year period.
Sanjay Bansal, founder and managing director of Aurum Equity Partners, an investment banking firm, says that though such return expectations were good, very few funds have delivered such returns. "There is no benchmark," he adds.
Pankaj Khandelwal, CMD of INI Farms, says that return expectations are lower in areas such as agriculture. "For instance, if investors look at 25 per cent returns in impact investments, in non-impact, they look at higher returns."
"It's possible that well managed early stage enterprises can deliver good returns to investors in a reasonable time frame. There is no question or doubt about that," P Pradeep, partner at Aavishkaar Venture Management, a firm that invests in areas such as education, healthcare.
Banka says such expectations are part of its strategy. "If we invest in early-stage and add significant value with a large holding period, what is wrong is expecting such returns?" he asks.
What about exits? "On tenure again, we believe five years is a good window for us to expect value generation and some exit. But it's not cast in stone and also depends on the business," he adds
A different approach?


Some like INI's Khandelwal say family offices have certain edge over typical VC funds. "They have flexibility in investing and venture into new areas whereas in PE, the investment criteria are well defined. PEs are responsible for their investors who want an exit after a specific period."
Bansal of Aurum Equity Partners says he has doubts whether Unilazer can give sector inputs to investee companies, given that the promoters come from media or entertainment background.
"Normally, corporates set up VC funds in their area of expertise and strategically, it makes sense. Here, they do not seem to be doing that," adds Bansal.
According to Banka, they have diversified background. "Yes, it's true we bring large part of our experience in media, but the exposure both at the family level and with the team at Unilazer has been quite diverse across sectors," he says.
Image
: Ronnie Screwvala