While Tech Mahindra's Gurnani earned Rs 146 crore in 2017-18, his actual gross salary component was Rs 2.77 crore. Wipro's Neemuchwala, on the other hand, took home Rs 18.23 crore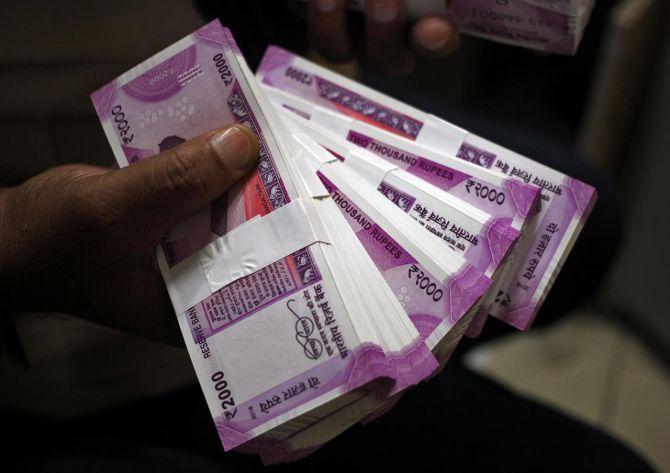 While Tech Mahindra chief executive officer CP Gurnani continues to earn the highest remuneration among IT giants, in gross salary terms most CEOs took home a modest package led by Wipro's Abidali Neemuchwala.
Gurnani earned Rs 146 crore in 2017-18, which is 3,150 times the median employee remuneration (MRE) at the company. However, Gurnani's remuneration consisted Rs 142 crore in stock options granted to him in 2013 and exercised during the current financial year.
His actual gross salary component was Rs 2.77 crore.
In fact, Gurnani's total earning in FY18 declined by 3 per cent compared to the previous year while his actual salary (minus earning from the stock options) grew almost 10 per cent.
During the same period, vice chairman Vineet Nayyar's remuneration jumped 101 per cent to Rs 40.1 crore.
The percentage increase in MRE for Tech Mahindra employees in FY18 was 9.19 per cent, while the fiscal year itself saw the company shedding headcount by a little less than 5,000.
"An increase of 0.22 per cent was given to employees during the year under review. There was an increase of 8 per cent in the remuneration of managerial personnel mainly on account of exercise of stock options granted earlier," the company said in its annual report.
Neemuchwala on the other hand took home Rs 18.23 crore during the same period, of which Rs 6.3 crore consisted gross salary and a little more than Rs 10 crore was in the form of stock options.
His remuneration which is almost 338 times of the MRE, increased by 34.5 per cent during the year.
The MRE of employees across the company increased 3.25 per cent during the financial year from Rs 523,000 to Rs 540,000.
Even Salil Parekh, who took over as Infosys CEO in the final quarter of the last financial year, earned almost Rs 4 crore, 273 times the MRE at the company.
His predecessor, Vishal Sikka, earned almost Rs 13 crore, of which Rs 6 crore was the gross salary before he resigned in August last year.
Parekh's earnings did not include the hefty stock options bestowed upon Sikka. The MRE for Infosys increased six per cent during the year.
TCS has maintained the lowest CEO MRE ratio of 212 with chief executive officer Rajesh Gopinathan taking home Rs 12.5 crore during the year.
His gross salary component is the lowest among his peers at Rs 1.62 crore. The rather modest earnings also reflect in the mere 0.57 per cent increase in MRE for TCS employees during 2017-18.
While HCL's annual compensation numbers are not out yet, 2016-17 witnessed a five per cent rise in MRE.
The overall slowdown in headcount has helped companies protect margins to some extent.
According to estimates by JP Morgan researchers, reduction in employee expense accounted for almost 35- 40 per cent margin gain for Tech Mahindra between December 2016-17 and December 2017-18.
"Companies will need to get other structural margin levers to operate more strongly, given that utilisation may need to moderate from the current peak (85 per cent ex- trainees) and can no longer be relied upon to drive margins," according to the JP Morgan report released last month.
Photograph: Mukesh Gupta/Reuters