To lure health-conscious consumers, who prefer lower intake of sugar, Mondelez is launching a variant of its most sold product Dairy Milk bar with 30 per cent less sugar.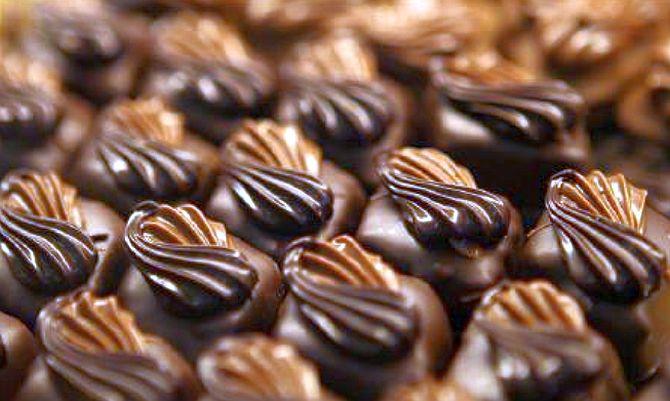 Mondelez India, makers of the popular Cadbury chocolates, has adopted a two-pronged strategy to grow its business.
While it is betting on expansion of direct distribution in the hinterland to rope in new consumers, it is bringing in a larger portfolio in the premium segment to boost prospects in its urban centres.
This was revealed by Deepak Iyer, managing director, Mondelez India.
The largest player in the country's Rs 10,000 crore chocolates market has increased its direct distribution reach by half in the last three years and now caters to more than a million retail outlets.
Its total reach has, thus, gone up to more than three million outlets.
"Today, we are getting a fifth of our sales (20 per cent) from the rural market compared to 12 per cent three years ago," said Iyer.
Traditionally, the share of rural market in chocolate sales has been lower than other packaged food categories.
Estimates suggest that while the overall packaged food business's share remained over 30 per cent, in chocolates it's less than 20 per cent.
The need for expanding the distribution system into the hinterland is not without a rationale, said Iyer.
According to him, close to 80 per cent of the transactions at the retail level happens for packs priced at Rs 10 or less.
"Thus, we have our entire range present in that price segment.
"Together, for brands like Dairy Milk, 5 Star, Gems and Eclairs, we have pack sizes starting Rs 1," said Iyer.
However, its larger bet is on the urban market, which contributes 80 per cent to its Rs 6,120 crore annual sales.
"Mondelez has expanded its portfolio in the premium segment through innovation and our focus will remain the same," said Iyer.
To lure health-conscious consumers, who prefer lower intake of sugar, Mondelez is launching a variant of its most sold product Dairy Milk bar with 30 per cent less sugar.
The taste and texture, Iyer says has been kept intact.
"This is our latest innovation and the fruit of two years of research in India and the UK."
The move fits well with the market as India is considered to be a country with the most number of diabetic patients.
Incidentally, the low sugar bars will be rolled out first in India and the UK - two of the biggest markets for the company globally.
Mondelez may look to expand the low sugar range in future after testing waters with its first launch.
According to Iyer, Dairy Milk Silk - one of its innovations at the premium end launched seven years ago - now generates over Rs 700 crore sales in India.
Mondelez's focus on the premium category is in line with market reality.
As per industry estimates, the category, which is 20 to 40 per cent higher than the range of standard chocolate bars like Cadbury, is growing over 20 per cent a year.
In recent past, companies like Nestlé (second largest player by revenue), Hersheys, Mars and Ferrero have pushed to launch their global ranges in the premium segment in the country.
Nestlé India has further developed new products like De L'Atelier.
Indian players like Amul entered the dark chocolate segment recently while ITC has come up with a new luxury range Fabelle.
Nestlé's revenue from chocolates and confectionary segment grew by 14.7 per cent in 2018 to Rs 1,401 crore from Rs 1,221 crore.
Apart from strengthening its leadership position (the firm enjoys over 60 per cent share in chocolate market), Mondelez's focus on the premium segment may aid its top line growth.
Data from the Registrar of Companies shows while in 2017-18, Mondelez's sales grew by 6 per cent to Rs 6,120 crore, its sales continue to remain lower than what it was in 2014-15, that is, Rs 6,510 crore.
Image used for representation purpose only
Photograph: Albert Gea/Reuters