Soon after Prabhat Kumar stepped in as head of the country's civil aviation regulatory body on January 1, 2014, US's Federal Aviation Administration (FAA) downgraded India's safety rating clubbing it with countries such as Ghana and Uruguay.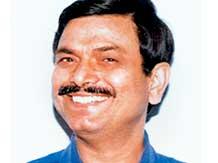 The threat of a downgrade -primarily triggered by a shortage of manpower in the DGCA - had been looming large on India since 2009.
A half-hearted attempt had been made by the government which hired 18 Flight Operations Inspectors (FOIs) in December last year, probably in hope of staving off the possible downgrade.
But three months since, with Kumar assuming office as Director General Civil Aviation noticeable reforms have been introduced into the functioning mechanisms of the organisation.
Backed by a government approval to hire 75 inspectors at private-sector salaries, Kumar has moved with lightning speed and filled nearly 30 of the allotted posts.
By May-end the final report addressing all concerns raised by FAA will also be concluded.
Work is on to plug the remaining vacancies in the interim period.

Last month, with characteristic efficiency Kumar also attempted to sort out the mess in the murky world of business aircraft and helicopters by notifying detailed safety guidelines for a sector which has been grossly under-regulated previously.
Giving teeth to the regulator, any violation of these guidelines would now invite penal action. If the charges are serious, the DGCA can even cancel the air operator's permit.
Colleagues say Kumar found it disturbing that industry stakeholders paid little heed to the regulator's mandate, even when it came to crucial issues such a safety.
Given the staff crunch in the DGCA, Kumar chose to keep away from blanket checks but scaled up surveillance through random inspections to ensure compliance.

Kumar has made headlines in recent times for issuing a show-cause to budget carrier SpiceJet for violating safety norms by organising dance performances by cabin crew on-board eight flights to celebrate Holi.
The airline is learnt to have consequently tendered an apology to the regulator stating that it would not repeat such activities without prior permission of the DGCA.

Earlier this week, the regulator also rapped SpiceJet for misleading consumers and distorting market economics through a Rs 1-fare scheme. Detractors feel DGCA is over-stepping prescribed regulatory norms by curtailing tailored marketing initiatives.
"This kind of low fare market stimulation and inventory management is essential for the LCC business model, and is a key part of the strategy for low-cost airlines such as Air Asia, RyanAir , Southwest, EasyJet globally, to attract more customers and improve revenues," says an industry executive.
Officials close to Kumar counter the argument, saying DGCA's efforts are directed towards promoting safe connectivity for passengers at affordable prices but through sustainable practices.
It is with this aim, perhaps, that Kumar has also started holding quarterly meetings with airline CEOs to address and relax regulatory constraints which may help improve cost of operations and result in better fares for consumers.

A gold medalist in medicine, Kumar switched professions because the bureaucracy, he felt, would help him contribute more towards public welfare through policy initiatives.

A 1985-batch Indian Administrative officer of the UP cadre, Kumar has held several key positions both at the state and central levels in planning, administration, housing and urban development, among others. He found special mention as a witness in a 73-page CBI judgement in December 2010 for spotting discrepancies in a corporate group housing scheme.

In addition to a degree in medicine, Kumar holds a MBA degree from an AustralianUniversity and has been distinguished with a gold medal while pursuing a post-graduate diploma in environmental law.
Kumar is passionate about environmental issues and represented India strongly in an International Civil Aviation Organisation convention which prevented the European Union from unilaterally imposing taxes related to carbon emissions on Indian carriers.
Kumar lectures periodically at the Indian Law Institute in Delhi.

In 2012, Kumar played a crucial role in drafting the turnaround plan of Air India and in executing policy changes liberalising traffic rights accorded to Indian carriers.
Prior to the reform, bilateral rights were awarded only to Air India - a restriction which impeded operations of domestic airlines.

Having tackled the financial woes of the national carrier, Kumar is now set on resolving the crisis of safety in the Indian skies. This way he may just end up saving more lives than he could have had as a medical practitioner.