Manufacturer Nissan plans to get aggressive with brand communication and increase the number of customer touchpoints through showrooms, experience zones and other initiatives.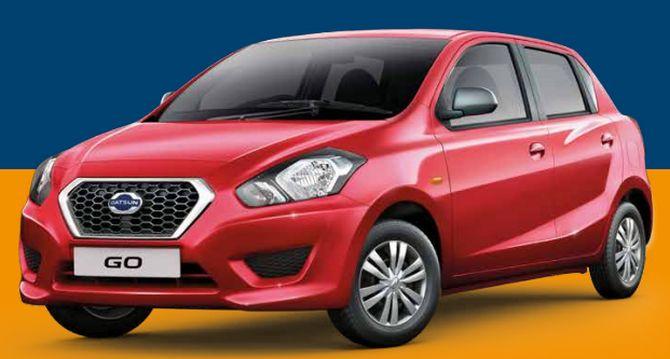 Nearly three years back Nissan relaunched the Datsun brand and brought it to India, but Jerome Saigot, managing director, Nissan Motor India is candid enough in his assessment of the brand's performance.
He admits that the company needs to do more to ease the small car's drive in the country.
"We are not known enough in the Indian market," he said and that is despite having, he believes, a strong product.
The solution: get aggressive with brand communication and increase the number of customer touchpoints through showrooms, experience zones and other initiatives.
Recently Saigot announced the sale of 100,000 Datsun cars and spoke about the brand and the direction he wanted to give it in the coming months.
India was the first market that Nissan brought its made-over Datsun to in 2014; followed by Indonesia, Russia and South Africa.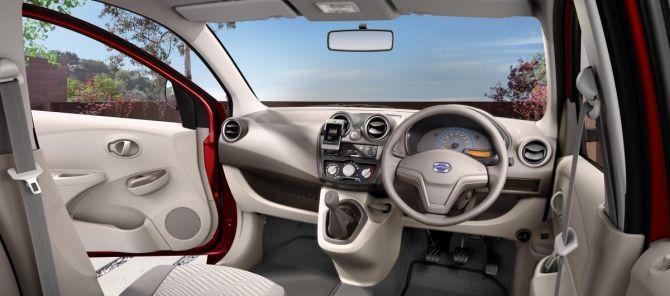 Datsun competes with Maruti's Alto and Wagon-R and Hyundai's Eon in the country.
Saigot says that sales are not where they should have been given the size and potential of the small car segment in the country.
Datsun swings between third and fourth place said industry analysts in the small car segment that is dominated by Maruti Alto with close to 58 per cent share followed by Renault Kwid (21 per cent) and Hyundai Eon (14 per cent) according to the Society for Indian Automobile Manufacturers (SIAM).
The gap with the leader would be near impossible to close.
However there is untapped potential within the category that Datsun is hoping to unlock.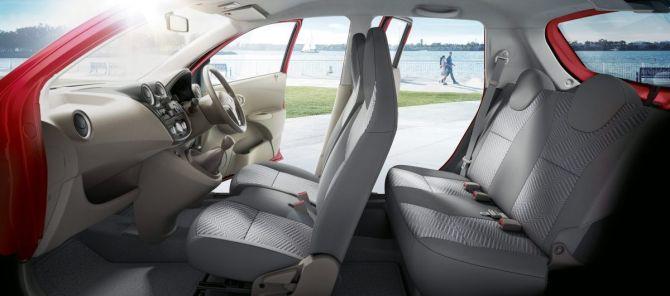 "We need to improve awareness about the brand. To address this issue, besides increasing marketing spend, we are betting big on digital and social marketing," says Saigot.
In June this year, the company launched a campaign called #voteforchange with actor Vinay Pathak as brand ambassador for Datsun redi-Go.
The campaign created by TBWA parodied popular actors, politicians among others and attracted a fair bit of attention on social media.
The campaign was an attempt to break through the communication clutter in the space.
"The objective is to disrupt the longstanding conventional window about choices consumers have in the small car segment," said Saigot.
Armed with a smart script, the ads were aimed at grabbing the attention of young first time car buyers.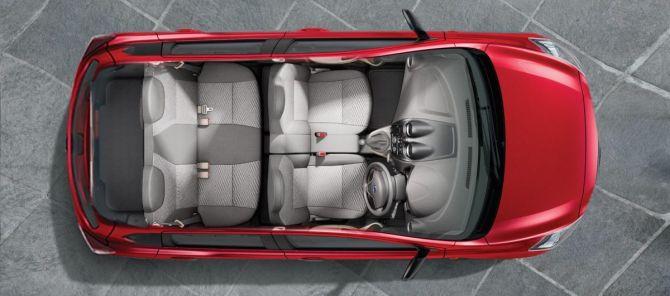 "Datsun is a challenger brand and we have been competing with the established players in the industry for three years now.
"Our new campaign was sparked by the notion of elections and choices," added Saigot.
Digital is the next frontier and a new campaign aimed at young commuters will be launched in the next few weeks.
The company does not have the financial muscle to take on the market leader says Saigot but it believes that it can get the brand greater visibility on digital media and expand its footprint.
Analysts have said that there are many challenges that the brand needs to address, not just communication.
From the product, marketing and even management, the brand philosophy for Nissan and Datsun is different, target customers are different and the company needs to make the distinction without diluting its core values.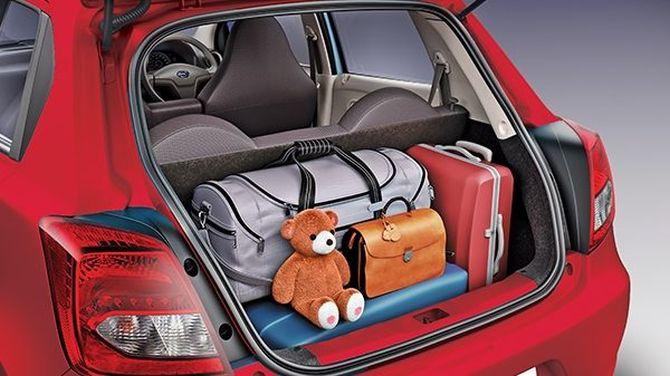 Datsun is also expanding its foot print through standalone outlets.
The company started the year with 50 standalone outlets, it has around 100 now and expects to touch 150 by end of FY2017.
Saigot says that the company is opening its new outlets in tier-II and III towns where Datsun has greater appeal.
"We are offering a lot of value with the car. Getting it out to the people is the biggest focus now," he added.
However, industry analysts point out that Datsun needs to focus on more than improving communication.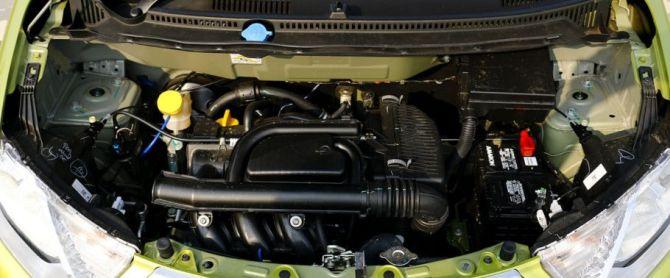 There are issues related to mileage, pick-up and cost of ownership that dampen commuter enthusiasm over the brand, they said.
The company said that it has taken some of the feedback on board.
For example, Saigot said, there are 10 additional features, space has been expanded and the company has worked on ambience, performance, style, comfort etc.
Plus there are attractive offers now after tie-ups with retail finance firms.
The company has also introduced Datsun Care to address service issues.
Saigot said, by 2020 Nissan and Datsun together have targeted 5 per cent market share in the Indian passenger car market as against 1.7 per cent now.
Of the total market share, 1.3 per cent is Datsun's and balance 0.4 per cent is from Nissan.
"We agree that there is a vaccum in offering and we will be addressing it with new launches including new AMT version of Datsun" said Saigot.
Laying the pitch
Maruti Alto dominates the small car segment with 58% market share; Renault Kwid is at second spot with 21% while Hyundai Eon is third with 14%
Datsun wants to break into the top league, is getting more aggressive with advertising and service
More customer touchpoints being created, special focus on tier-II and III towns
#voteforchange campaign launched for Datsun redi-Go in June 2017, second phase of the campaign, entirely on digital media, to be launched soon
Photograph: Kind courtesy, Datsun.