Indian banks have started exploring opportunities in the space, including lending to crypto exchanges, and accepting bitcoins as collateral, among others.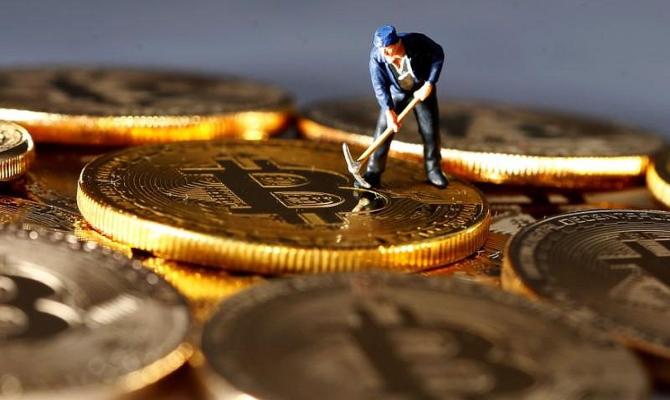 Bitcoin's rally in 2020, rising 1.5 times so far this year, has piqued investors' and financial services providers' interest.
And Indian banks are taking note as the crypto currency nears its all-time high of $20,000.
They are now option like providing finance to crypto exchanges, loans against bitcoin and so on, to cash in on this opportunity.
The sharp bitcoin rally this year has been attributed to several developments in the past month.
The most prominent among them is decision of PayPal, the largest payment company by market cap, to allow the transfer, purchase, sales and settlements of bitcoins on its platform.
Following this announcement, PayPal's market cap rose to $252 billion, higher than most major international banks.
Only JP Morgan has a higher m-cap at $366 billion and its chairman Jamie Dimon has reversed his stand on bitcoin and decided to serve crypto exchanges as banking clients.
Other players, too, are looking to capture a slice of the pie.
Singapore-based DBS bank has set up an integrated exchange for bitcoins.
Institutional investors like hedge funds, too, have jumped on the bandwagon, with one such investor buying around $500 million worth of coins.
Added to these factors is China's decision to launch a pilot for its central bank backed digital yuan as its official crypto currency.
All these developments contributed to the sharp rally in bitcoin prices, which was at one-fourth of its current price in March.
Indian banks don't want to be left behind.
This is the reason they have started exploring opportunities in the space, including lending to crypto exchanges, and accepting bitcoins as collateral, among others.
Nischal Shetty, founder and chief executive officer of WazirX, one of India's largest crypto exchanges, says, "Initially, despite the banking ban was revoked in March, Indian banks refused to work with crypto exchanges because there was no instruction from the central bank.
"However, in the response to a recent RTI, the Reserve Bank of India (RBI) has stated that there is no prohibition on banks undertaking crypto-related activities," he said.
As a result, says Shetty, major banks are now warming up to the idea of servicing the crypto industry.
"Especially in this pandemic, when every industry is suffering, the crypto industry has been one of the few that has thrived.
"Many Indian banks want to capitalise on this and have reached out to us for working capital, or other loans, and financial requirements as well."
According to CREBACO (credit rating for exchanges, blockchain and coin offerings) Global, based on traffic generated from Indian IP addresses, the crypto market size here has grown by 40 per cent in the past two years.
India has approximately 6-7 million users.
Global crypto currencies' latest market cap is $356.6 billion, of which bitcoin has 63 per cent share.
Says Siddharth Sogani, CEO of CREBACO Global, "Many Indian blockchain and crypto companies have been funded as well, but I have observed that Indian VCs are still reluctant in investing in this space thinking that it is something which is not legitimate, and that can only be changed if the government brings better regulations."

There has been a huge shift in the landscape here after the ban on crypto currencies was lifted in March. WazirX said since then it has seen a 916 per cent increase in monthly trading volume and 280 per cent increase in user signups.
It has over 800,000 registered traders.
"November trading volume was $330 million," it said.
Bitcoin index
There are two further interesting developments taking place in India.
One is CREBACO's decision to launching a bitcoin index here.
Says Sogani, "As very few know about how the crypto ecosystem works, we are launching our index 'CREBACO Prime' which primarily focuses on the global crypto currency market.
"Traditional Indexing methods don't directly apply to this market.
"Hence, we are using unique methodology developed for this unprecedented ecosystem, keeping in mind the traditional balancing techniques and most importantly CREBACO Rating which analysis a crypto based on over 150 parameters.
"This will be an exchange traded fund (ETF) and will be the first such product in India and we plan to licence it to several banks, mutual funds, and crypto exchanges.
"The index will reduce the risk of the investor and at the same time also help in making balanced investments in the emerging market.
"The index will be balanced every 72 hours."
Regulations
CREBACO has been working on regulations in India for almost a year and has now joined hands with law firm Khaitan & Co.
The proposed regulations will be submitted to the government in next few days.
Rashmi Deshpande, partner at Khaitan, said, "We aim to propose firstly a modification in the existing laws such as FEMA and SEBI to regulate the flow of money and the option of raising capital.
"Similarly, amendments in the Income tax and GST laws would provide clarity on the applicability of tax and finally IPC along with IT laws would recognise specific acts as offences in order to impose penalties.
"For the long term, it is desirable to introduce a full-fledged legislation specifically for crypto-assets and blockchain technology.
"If it is announced, India will perhaps become one of the first few countries to bring in concrete laws on crypto assets."
Photograph: Dado Ruvic/Reuters