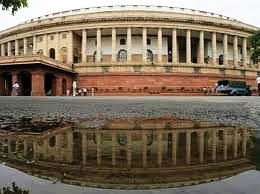 Parliament's standing committee on commerce has said the government 'must impose a blanket ban' on any foreign direct investment in existing pharmaceutical projects.

"(We) strongly recommend that the department take all measures to stop any further takeover or acquisition of domestic pharma units," the committee said in its 110th report on FDI in pharmaceutical sector, tabled on Tuesday.

The report comes at a time when the government is trying to clear pending FDI proposals, which include various planned investments in this sector.

The standing committee said FDI in existing pharma companies has encroached upon the domestic generic manufacturing base and adversely impacted the industry.

Between 2008 and 2010, the domestic pharma industry had witnessed a few large acquisitions by multinational companies.

For instance, Japan's Daiichi Sankyo had acquired Ranbaxy Laboratories for $4.6 billion in 2008.

In September 2010, American drug maker Abbott bought Piramal Healthcare's domestic formulation business, including one of its US FDA-approved facilities at Baddi, Himachal Pradesh, for $3.7
billion.
Such acquisitions had triggered a fear of monopolisation by MNCs, resulting in high prices of essential medicines.
The government was contemplating safeguards while approving such deals to address these concerns.
The latest report says MNCs buying domestic firms at such valuations are likely to recover the costs by using the marketing and distribution network of domestic firms to push their costly patented and branded medicines.
The report also suggests the government take adequate steps to ensure substantial investment in research and development in the sector.
It has also said FDI inflow into existing pharma companies has not resulted in capacity addition, technology transfer or creation of fresh employment opportunities.
The committee has also recommended fixing of the launch price of medicines based on a cost-plus-profit formula.
While the committee has criticised the Foreign Investment Promotion Board approval mechanism, it has recommended an active role for the Competition Commission of India to ensure MNCs and local drug firms do not affect the availability and affordability of medicines.