Hoteliers are tweaking their pricing strategies to adjust to the new stickiness in the market.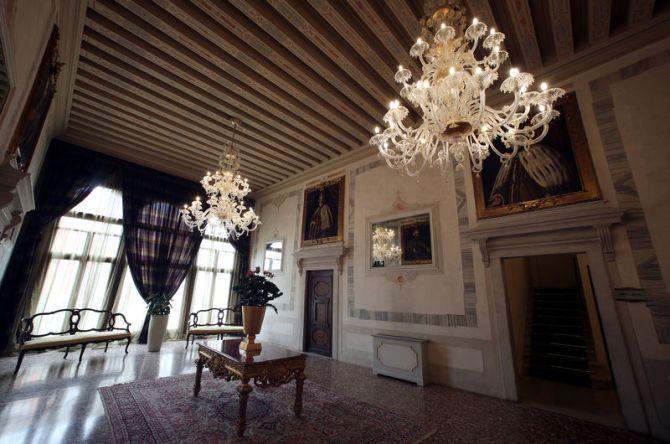 It's been the best of times for luxury hotels in 2017-18. After many years, demand has started outpacing supply.
Yet, here's the puzzle: the expected rise in room rates has not kept pace. Hotelier after hotelier confirms that getting clients to pay more is becoming a challenge.
The numbers highlight the anomaly. In FY18, demand for branded hotel rooms grew an estimated 5 per cent against a 3.2 per cent growth in the supply of rooms.
Rising leisure travel and double-digit growth in foreign tourist arrivals (FTAs) are aiding demand. FTAs grew at 15.6 per cent to a record 10.18 million in FY18.
The combined effect of these factors improved the average occupancy for branded hotel industry to 65.3 per cent last year, the best in nine years.
"Growth was foreseen but fell short of expectations as ADR [the average daily rate] grew a mere Rs 89 and still remains behind 2013, high GST clearly has its impact," global hospitality consulting firm Horwath HTL said in February this year in its India report for 2017.
The ADR rose just 1.6 per cent last year. The revenue per available room or RevPAR (a function of occupancy and rates) grew a measly 3.8 per cent.
"As every year goes by without meaningful rate gain, the real ADR is declining further - there is no real gain," the Horwath report added.
Contrast this with the 2003-2008 phase, which Umesh Saraf, joint managing director at Saraf Hotel Enterprises, described as "incredible".
He should know; Saraf Enterprises owns multiple luxury hotels in the country (most of them managed by Hyatt).
"Even though the US dollar was equal to about Rs 40, the industry used to command a rate of $250 per room night. It was on a par with global hotel tariffs.
"Today, even though the situation may look good, we are talking about rates of $100-150 - $180 at best for five star hotels while costs have gone up.
"From a global perspective we have not reached the dollar levels we had seen in 2006/07," Saraf said.
As a result, hoteliers are tweaking their pricing strategies to adjust to the new stickiness in the market.
Chinmai Sharma, the chief revenue officer at Indian Hotels Company Ltd (IHCL), which runs hotels under the Taj brand, says the approach is to scale back the add-ons.
"Our overall strategy for corporate clients is to increase rates to meet the cost push.
"We have been able to apply the increase in some cases and in others we have taken away freebies like breakfast and airport transfers. There is a hard cost associated with these frills," he said.
A significant number of clients have opted for the second option, he added.
What accounts for this stickiness in pricing? The slump in sectors like real estate and telecom partly accounts for it. But the Goods and Services Tax (GST) has also crimped hoteliers' ability to up rates in line with costs.
The GST rate is 28 per cent on hotels with rack rates above Rs 7,500 (taxes ranged between 18 and 22 per cent in pre-GST across price points).
The industry claims this is one of the highest among competing destinations in Asia and reduces competitiveness of India, especially as a venue for meetings, events and conferences.
Horwath is of the view that high GST has also started to divert domestic leisure and MICE (meetings, incentives, conferences, and exhibitions) demand overseas.
In a recent conversation, Jean-Michel Cassé, the chief operating officer (India and South Asia) at French hospitality firm Accor Hotels, stressed on a need for further appreciation in rates.
Casse said the average price of branded hotels in India is below Rs 6,000 a night, which is not even $100.
"Go out of India and see how much you will pay at quality hotels in markets like Indonesia and Thailand. Here we have a much better level of hospitality and are giving a wonderful experience to customer at less than $100 and it is shameful. There is margin for many more corrections," he added.
What perhaps is more worrying for the sector is that even though the average RevPAR moved up by 3.8 per cent in 2017 to Rs 3,786, there were markets that performed below average.
The increase in popular tourist destination Goa, for instance, was just 0.7 per cent.
The Kolkata market saw a growth of 1.2 per cent and Chennai gained 2.1 per cent.
How long will this trend last? Navjit Ahluwalia, country head at Hilton India, says in the hotel industry it is the occupancy that moves up first and then rates follow.
"When occupancy reaches 75 per cent, you will see rates spiral up. Right now all the supply is getting absorbed and the process is at the tail end and should be over by next year," he said.
Everybody in the sector hopes that they're witnessing the beginning of a long up-cycle that will last for next four or five years and margins will improve.
Till then, the room for higher rates will be limited.
Image used for representation purpose only.
Photograph: Reuters