Online travel agents and hotels are seeing traction build gradually for the upcoming season.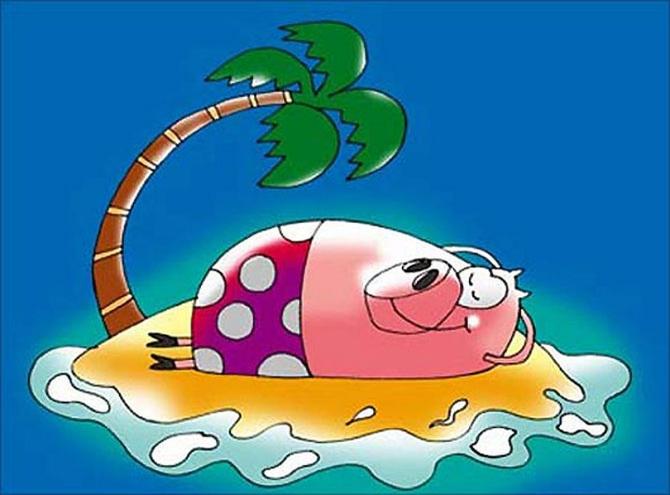 After a dry spell induced by Covid-19 last year, hotels and those in the travel business are looking to make the most of a pent-up demand from domestic travellers during summer vacation.
The trend offers some succour to the tourism and hospitality sector that saw business getting scorched by the pandemic.
Holidayers, including those who would head overseas between April and June, are set to escape to the hills, beaches, and resorts in the country.
This is to fend off the heat and beat the pandemic blues, indicates the initial bookings and online search trends.
MakeMyTrip, for instance, is noticing up a 70 per cent rise in daily holiday bookings for the upcoming summer compared to bookings made for the winter in 2020, said Vipul Prakash, chief operating officer.
However, compared to advance bookings for summer travel in 2019, online travel agents (OTAs) and hotels are seeing traction build gradually for the upcoming season.
They are hoping that most of these enquiries will get converted into bookings as the vaccination drive gathers momentum, boosting confidence among travellers.
"As summer sets in and vaccination roll out picks up, we are hopeful that we will see it reflect in travel bookings," said Prakash.
Most hotels expect a marked improvement in the June quarter numbers compared to the December quarter.
Some are expecting them to be even better than the December quarter of FY19.
Those with a higher exposure to properties in leisure locations are likely to be bigger beneficiaries.
Take Dehradun-based Leisure Hotel Group for instance. Vibhas Prasad, director at the hospitality firm, said he expects a "summer bonanza" this season.
With around 90 per cent of its properties in leisure destinations, Leisure expects the occupancy in the June quarter to reach 85-95 per compared to FY19.
"All our properties in hill stations are doing well and we expect it to only improve further."
Large hotel chains, too, are seeing good booking trends.
"The demand is higher than winter months and the leisure segment continues to look very promising.
"We are expecting the whole of 2021 to be good," said Neeraj Govil, senior vice-president – South Asia, Marriott International.
"Leisure customers are not being able to go overseas. So, the trend of frequent domestic travels will help."
"It looks like it's going to be a strong summer with an occupancy of 80-90 per cent but the rates will still be lower than what it was in summer of 2019," said Ajay Bakaya, managing director, Sarovar Hotels & Resorts.
He said around 27 million Indians travel overseas every year and all of them are home-bound now.
This augurs well for domestic travel but one is not sure if the trend will sustain.
A pent-up demand is likely to see a greater conversion of enquiries into bookings, said Rajiv Subramanian, vice-president, Cleartrip.com.
"These volumes should exceed winter 2020 as long as there is no tightening of travel restrictions," he said.
The portal has seen an increased demand for leisure travel around Holi and Good Friday.
Most of these bookings are advanced, with Goa and Srinagar being the top domestic destinations.
The share of round trips increased to 40 per cent, with major metros now making up the top routes.
In addition to a strong preference for drivable destinations, exploring lesser known getaways is in vogue, said Prakash.
"We are noticing a rise in searches and bookings to some lesser-known places."
Shweta Singhal, head of marketing and new business initiatives, Yatra.com, said recovery of domestic leisure travel is about 60-65 per cent of pre-Covid levels.