Over half-a-million Indian tourists are expected to visit Hong Kong this year, a rise of about 5.5 per cent over last year. "In 2011, we received around 4,98,063 visitors from India, representing 1.2 per cent of the total arrivals.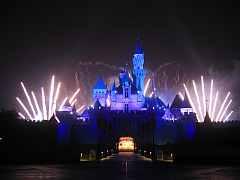 However, as the global economy is expected to be sluggish in 2012, which may affect visitor's interest in outbound travel.

We foresee a 5.5 per cent growth in general," representative of Hong Kong Tourism Board in India Sunil Puri said.

Hong Kong Tourism Board (HKTB) has allocated 12.5 million Hong Kong dollars, which is 14 per
cent more than last year, for promotion in India.
The focus will be on the four metros -- Mumbai, New Delhi, Bengaluru and Chennai, which are all connected to Hong Kong by direct flights and contribute about 80 per cent of all Indian arrivals, Puri said.
HKTB will collaborate with travel agents. It will launch 2-phase campaign targeting summer and winter holiday seasons.
"The campaign will roll out through a travelogue giving a first hand experience about the destination," HKTB said in a release.
Bollywood actress Sandhya Mridul has been roped in to host the travelogue, it added.
Image: Hong Kong/ Courtesy, Wikimedia Commons.