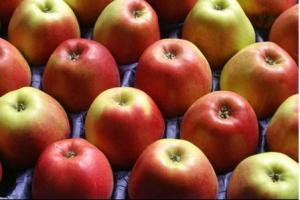 Many commission agents (artiyas) have opened apple shops all over Himachal Pradesh in recent years but this is giving sleepless nights to farmers as the apple harvest has just begun.

Apple farmers say things have become difficult for them as these agents have not paid for their produce for the several years.

Some farmers have filed cases against them, others are waiting for the payments. Many farmers have declined to name the defaulters fearing they could not get their money.

The number of commission agents has multiplied in the apple belts of Narkanda, Rohru, Theog, Kharapather, Shimla, Solan and Parwanoo.

Usually, agents give post-dated cheques against consignment and the money is given within a few weeks.

But some agents take months or even years to settle the account. Defaulters blame wholesalers for the non-payment of dues.

Most of these shops come up in July and close by October. Once these establishments are closed the agents become untraceable.

They appear again in the next harvest
season and approach the farmers, promising prompt payment for their produce.
Farmers say the government has done nothing to regulate these agents.
Anyone one can open a shop and do business worth crores of rupees without being regulated, say farmers.
Most of these makeshift shops have opened along the highways like the Hindustan-Tibet road. Agents sell the fruit to wholesale merchants who gather here from all over the country.
For decades, almost the entire Himachal apple produce was directly sold by farmers in Delhi's Azadpur market, from where it was distributed by wholesalers to the rest of the country.
Farmers recall being paid in time by Delhi's commission agents.
With changing times, small apple farmers, who contribute 95 per cent t o the total produce, try to sell their crops from their orchards or in nearby small markets.
However, a few farmers transport their produce to Delhi, where good returns are assured.
While Himachal Pradesh produces a third of India's total apple production.
Neighbouring Jammu and Kashmir produces most of the rest. Uttarakhand's contribution is marginal.