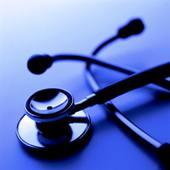 Health insurance coverage in India is expected to cross 630 million people or 50 per cent of the population by 2015, a World Bank report has said.

"New generation of health financing schemes can help India progress towards universal health coverage.

More than 630 million persons or half the country's population are likely to be covered by health insurance by 2015," said the study on Government-Sponsored Health Insurance Schemes.

According to the study, over the last five year GSHIS have contributed to a significant increase in the population covered by health insurance in the country.

Most of the growth is likely to occur along the three lines -- Rashtriya Swasthya Bima Yojana, commercial insurance and state-sponsored schemes.

GSHIS coverage, the World Bank study said, is likely to be more than double to 530 million by 2015, from 243 million in 2009-10.

Over 300 million people, or more than 25 per cent of India's population, gained access to some form of health insurance by 2010, up from 55 million in 2003-04, the study said, adding that over half of the insured
are from BPL families.
"The new generation of government sponsored health insurance schemes is improving the use of public resources for health, especially for the poor," World Bank country director (India) Onno Ruhl said.
The study, however, said the coverage remains far from comprehensive as the schemes are focused on in-patient, often surgical care.
Besides working on deepening their benefit package, GSHIS also need to address several operational constraints, the study said.
The study recommended increasing health insurance coverage for both out-patient and in-patient care to include all poor and near poor patients.
It suggests a balanced approach, building upon the public infrastructure already available and augmenting it with accessible private capacity and utilising the lessons learnt from the GSHIS.
It further said that the spending through health insurance mechanisms will continue to increase at an estimated overall compounded annual growth rate of 19 per cent to Rs 38,000 crore (Rs 380 billion) by 2015.
GSHIS will account for about 40 per cent of the total expenditures, and the remaining will be by commercial insurers," the study said.
© Copyright 2022 PTI. All rights reserved. Republication or redistribution of PTI content, including by framing or similar means, is expressly prohibited without the prior written consent.