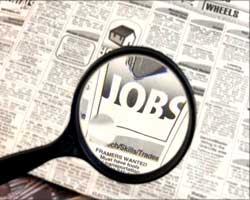 Cash registers at executive search firms are ticking as the demand for senior-level executives have shot up, especially after April.

Traditionally, it forms only 15 per cent of the overall job market, but their share is now increasing and so is the business for these hiring agencies.

At Executive Access, which specialises in top-level hiring, a growth of 60 per cent is expected this year. "Last year, we placed 128 senior-level employees.

"This year, we already have openings for as many as 30 senior positions in different companies," Ronesh Poori, managing director, Executive Access, said.

Buoyed by this performance, the firm has plans to expand its presence in Bangalore, Chennai, Delhi, Mumbai and Pune.

According to MyHiring Club.com, a firm offering products and solutions to hiring firms as well as employers, till March 2011, most of the hiring companies, including executive search firms, were reporting negative revenues due to uncertainty in the market and lack of business.

But from April, the trend changed. In April, the hiring firms saw business registering 93 per cent growth. They have registered 100 per cent growth in revenue.

Rajesh Kumar of MyHiring Club.com says, "The last two months this year have been specially rewarding for executive recruitment companies."

For Delhi-based Quadrangle, an associate company of job site naukri.com, it is a year of good business.

The company has 240 job openings from various companies at the middle and senior level with a salary package of above Rs 25 lakh (Rs 2.5 million).

Last year, during the same period, the number of registered jobs for the same segment was 30.

"There
is significant traction this year. The overall job market has increased, but the share of mid and senior hiring within the job market pie has also increased considerably," Harveen Singh Bedi, senior vice-president, Quadrangle, said.
However, he didn't share the revenue figures for the company.
The main drivers for this growth are the manufacturing, consumer, healthcare and pharma industry.
Out of the 240 jobs registered with us, 50 per cent is from manufacturing and consumer goods industry, he added.
Uday Sodhi, CEO of
HeadHonchos.com
, a job search portal focused exclusively on middle and senior management professionals, says "Mid and senior level hiring have increased considerably in the last three months. Now it forms about 20 per cent of the overall hiring."
The main reason for the growth is the pent-up demand. "During last year companies were not sure whether the economy is completely out of recession.
"So they held on to their decisions for acquiring mid and senior level talents. There is a talent gap at the senior level now," Sodhi added.
Moreover, with the markets opening up and new projects coming their way, companies now want to aggressively expand their team.
As the economy is coming out of recession these industries are aggressively planning to expand their business. This is one of the reasons why there is lot of buoyancy in the segment, he said.
According to Vijay Gandhi, regional director of reward information services at Hay Group, "We are witnessing people at mid-management and senior-management changing roles and the hiring rate speeding up.
"One of the reasons could be because the pay gap on promotion in India is so huge that more employees view promotion as a better way to grow earnings."