Lender is bringing new talent, getting into cloud-native stacks, shifting from traditional monolithic IT systems, and working with strategic partners for better products and services.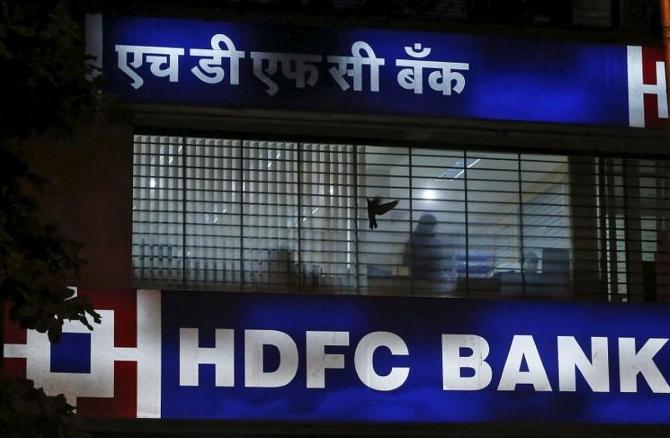 After facing multiple outages that irked the regulator, the country's largest private sector lender, HDFC Bank, is revamping its technology infrastructure by making large scale investments, wherein it is bringing new talent, getting into cloud-native stacks, a shift from the traditional monolithic IT infrastructures, and working with strategic partners for better products and services.
The bank management is clear that it will do whatever it takes in line with its growth path to ramp up its technology infrastructure.
The benchmarks are constantly shifting on IT spends and the bank is aware that some of its benchmarks will become global.
"We should not be looking at costs going up as these are investments and the way we are looking at it is, these investments will bring business volumes and scale.
"We are very focused on making these investments", said Ramesh Lakshminarayanan, chief information officer, HDFC Bank.
The management said it is modernising the existing bank and has created a vertical within the bank called an 'enterprise factory'.
And, they have created another vertical called the 'digital factory', housed with very competent resources focused on building a digital platform for the bank.
"The whole concept here is, we are bringing in some new assets -- a new payment application, a new-age credit card stack.
"It has people coming from outside such as people who have built cloud-based technology and some of our existing people are moving to the "digital factory", Lakshminarayan said.
The bank is revamping its PayZapp application and SmartBuy, and, in a few months, there will be a newer version of these properties.
UPI payments on PayZapp will be one of the major drivers of growth in that space.
Lakshminarayan is of the view that the design and architecture elements have to be owned by the bank.
The lender is also trying to develop more software internally and own intellectual property rights.
"Technology has been shifting from traditional monolithic architectures to more cloud-based infrastructure.
"This is the area where most of our transformational journey has to go through.
"Having said that, our existing stack is up there and holding up. The fact that a number of outages have happened in the past few years does not mean we are not investing or looking at the existing technology", he said.
After the bank faced repeated outages in the past few years, the Reserve Bank of India (RBI) in December, asked the lender to temporarily halt all its digital launches as well as new sourcing of credit card customers.
There was an audit by a third-party tech auditor from February till April, who prepared a report and submitted it to the RBI.
The regulator and the bank are engaged in discussions.
It is under evaluation by the RBI.
The lender emphasised the recent outages was not because of any capacity issue as some of the outages were natural tech outages.
The banks' investment in tech is in line with its balance sheets, the management said.
"The technology transformation is not something that we started doing after December.
"This strategy has been there 15-18 months back but these things take time to play out because of the size and scale we operate at.
"So, any changes to the existing platform have to be thought through from a full design perspective", Lakshminarayan said.
"On the new technology stack, we will have a series of rollouts happening soon, subject to regulatory clearance.
"Towards the end of the year, we will see the new platforms coming along", he said.
Photograph: Shailesh Andrade/Reuters