In a breather to the Mumbai-based realty developer G L Raheja group in its long-drawn legal battle with Wadia Group Chairman Nusli Wadia over a 478-acre prime plot in Malad, Mumbai, the Bombay High Court on Thursday allowed an appeal filed by a Raheja unit against an earlier order, which was in favour of Wadia.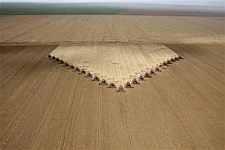 In a July 2010 order, the court had restrained Ferrani Hotels of Rahejas from handing over possession of constructed premises on the disputed plot to third parties without Wadia's consent. The order was set aside by a division bench on Thursday.

Rahejas were allowed to construct and sell properties on the land owned by EF Dinshaw Estate in which Nusli Wadia is the administrator. Both Wadia and GL Raheja Group were in long-drawn legal battle which started in 2008. In 1995, both entered into an agreement to develop the plot.

However, Wadia cancelled the power of attorney between Rahejas and him and moved the high court in May 2008, alleging that Ferrani Hotels and the Raheja group had violated the agreement.

According to him, though the agreement required Rahejas to sell and lease properties built by them to genuine third parties, the Raheja group has sold or leased properties to sister concerns and shell companies created for the purpose of purchase of these properties at a price lower than market price. Of this, 44 were commercial properties.

Under the agreement, Wadia was entitled to 12 per cent of all sale proceeds as administrator of the Estate. Wadia sought orders restraining Ferrani from proceeding with the project, and demanded Rahejas to demolish certain buildings in Malad and sought Rs 1,370 crore (Rs 13.7 billion) towards damages.

In 2010, Ferrani filed a plea, asking the court to remove Wadia as the administrator of the estate. Among others, it argued that out of 44 properties, 34 were transacted before 2005 and cannot be taken into consideration as per law of limitations. Though its plea was quashed in 2010, the Bombay High Court admitted it last year.
Both parties also differed on the amount the plot had fetched so far. While Rahejas claimed that Ferrani paid Rs 230 crore (Rs 2.3 billion) to Wadia towards his 12 per cent share and the company sold properties worth Rs 1,600-1,700 crore (Rs 16-17 billion), Wadia's counsel had argued Ferrani had received Rs 10,264 crore (Rs102.64 billion) from sale of residential and commercial properties so far.

On Thursday, the two-judge bench said it was appointing judge S K Shah as commissioner for looking into evidences.

"The division bench has has categorically upheld the interpretation of third party under the development agreement to mean genuine/arms-length parties. This expressly does not accept the Raheja's contention that it can sell under the agreement to their own sister companies/related companies," said a spokesperson of the Wadia group.

"The Court has directed Raheja to deposit in the designated account of the administrator, 12 per cent as provided under the agreement, and keep accounts of all the transaction entered into by it in respect of units/buildings constructed" the spokesperson added.