One thing is certain: The part-Goan, part-Malayali group CEO of Air Asia is not your usual boardroom CEO, and he cultivates the maverick businessman image, buying race car teams and football clubs and taking off-beat bets with his mentor and now buddy Richard Branson of Virgin.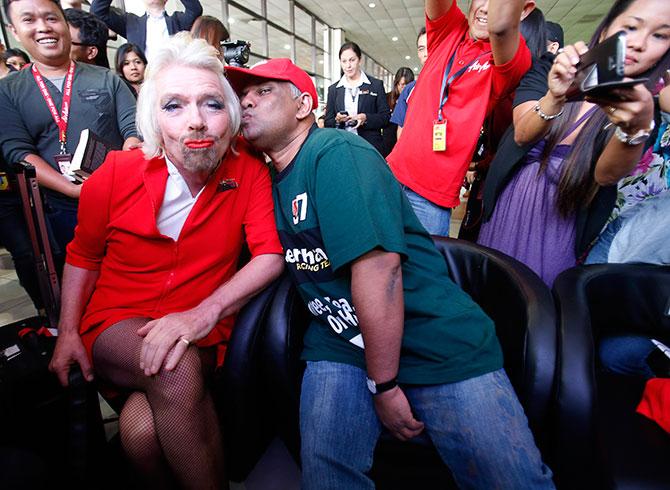 How does one describe Tony Fernandes?
An impulsive entrepreneur?
An abrasive businessman who challenges the status quo?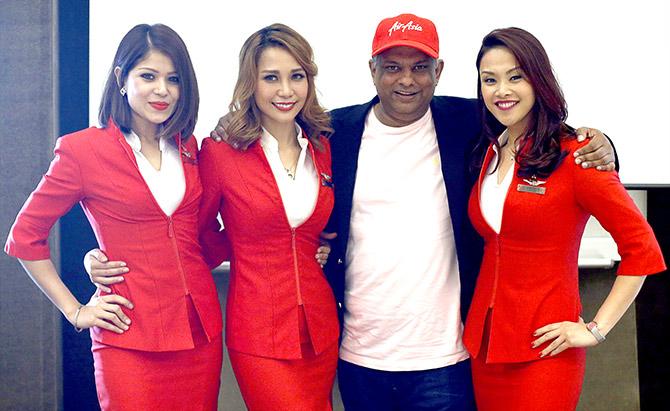 One thing is certain: The part-Goan, part-Malayali group CEO of Air Asia is not your usual boardroom CEO, and he cultivates the maverick businessman image, buying race car teams and football clubs and taking off-beat bets with his mentor and now buddy Richard Branson of Virgin.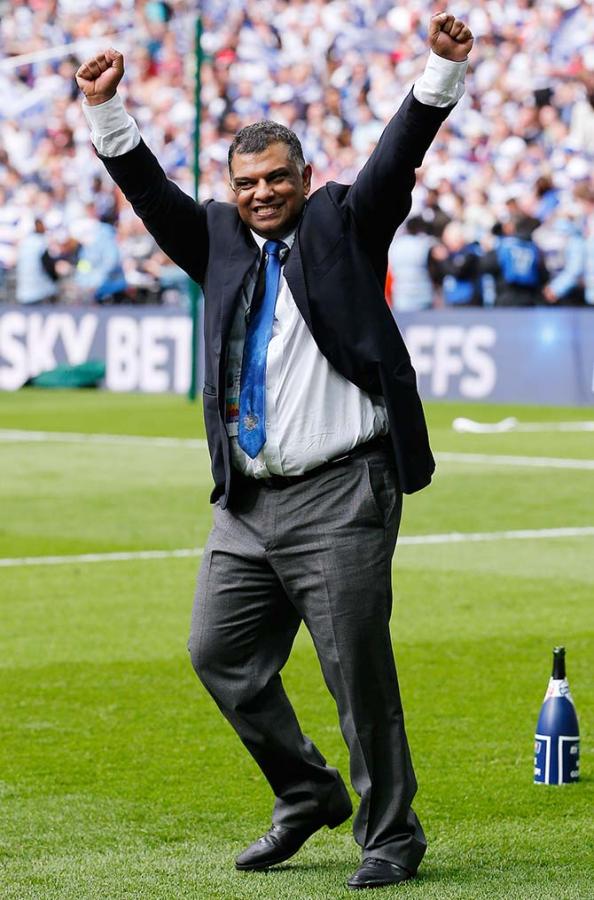 All of this makes for great newspaper copy, but the hard reality is that his decision-making is prone to yield erratic results too. To be sure, his bets have occasionally paid off handsomely. Like buying a debt-laden AirAsia with two planes and transforming it into a global giant in the low-cost airline business. He personally appears on television to contradict unfavourable analyst reports, and the market supports him.

But his failures tend to be remarkable too.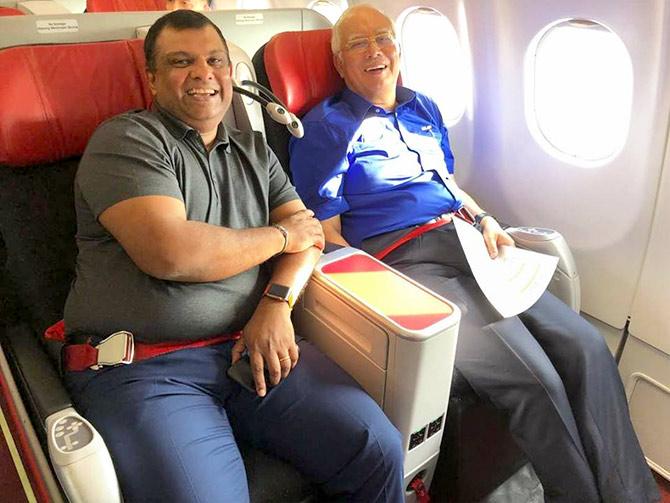 In the recent Malaysian elections, for instance, he went all out to support incumbent Prime Minister Najib Razak. He flew with Rajak on board an AirAsia plane during the election campaign. The plane was painted in the blue of Najib's Barisan Nasional coalition and the colour of the AirAsia flight attendants' uniforms were changed from red to blue during that trip. As it turned out, the AirAsia CEO had put his eggs in the wrong basket. Razak suffered a humiliating defeat to a nonagenarian rival, and Fernandes had to publicly apologise.

"He is a quick decision maker and very impulsive. He doesn't think about the long-term impact of his decisions," says a former executive who worked with Fernandes.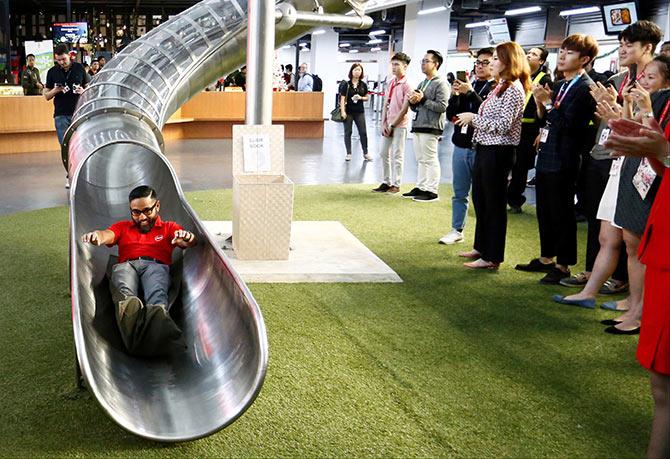 This quality may have precipitated Fernandes into his biggest challenge yet.

In 2013, AirAsia tied up with Tata Sons for an aviation licence. There was massive opposition from incumbent domestic carriers, which wanted the authorities to block foreign airlines in Indian skies. That controversy has been dragged back to prominence with the Central Bureau of Investigation claiming that it has clinching proof of Fernandes's attempt to bribe government officials, an accusation Fernandes has energetically refuted.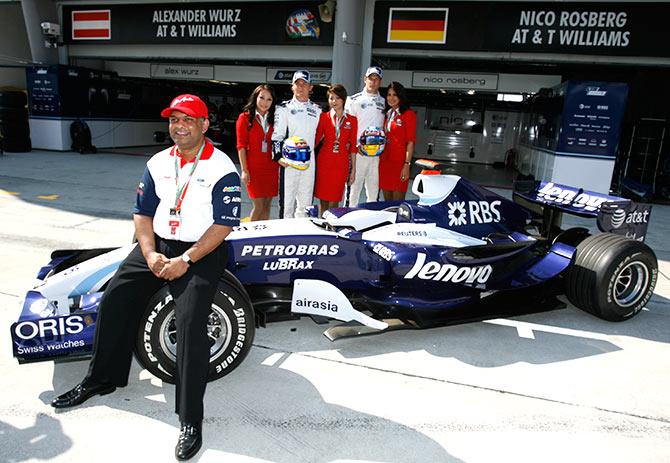 In its First Information Report, the CBI has alleged that bribes were paid for securing a permit for international operations by lobbying the government -- the United Progressive Alliance was in power at the time -- to remove or amend the 5/20 rule that restricted airlines with less than five years of experience and 20 aircraft from flying overseas.


Such is Fernandes's reputation for risk-taking that no one is expressing shock that his name is on the FIR. "Tony can go to any extent to win the game," says an executive of a rival airline.

Ever since AirAsia India took to the skies, it has been stuck in turbulence. The management periodically issued assurances that the airline would break even soon and even turn profitable, but that hasn't happened. The consistent losses came at a time when any disciplined airline company would have been able to make money with fuel prices as low as they were. Aviation experts argue that if an airline is struggling in the present situation, it may need to look internally to figure where it is going wrong.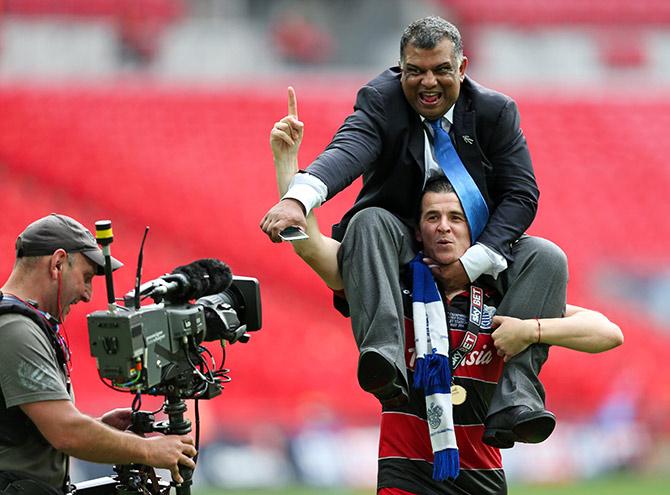 There have been frequent changes in the core team with many pointing a finger of blame at Fernandes's school of management -- which is to say, his predilection for running the show solo. None of the two CEOs that AirAsia India has had so far has a background in aviation. One was a former model, the other a chartered accountant.
Fernandes, who once studied accountancy and declared he hated it with a passion, strongly backed both CEOs, even though sources indicated that joint venture partner Tata Sons wanted someone with an aviation background to run the show.
"Tony frequently imitates Richard Branson of Virgin where he landed his first job. Like Branson he thinks anyone and everyone can run an airline," says a senior executive at AirAsia.

Indeed, for the past five years, the airline has been operating more as a subsidiary than as an affiliate with key -- and everyday -- decisions being made at Air Asia's global headquarters in Kuala Lumpur. A senior executive who worked with AirAsia India blames this long-distance control for the airline's dismal performance.
"Revenue management, pricing, route selection are all done from Kuala Lumpur. It's impossible to run an airline without a sense of the local market," he says.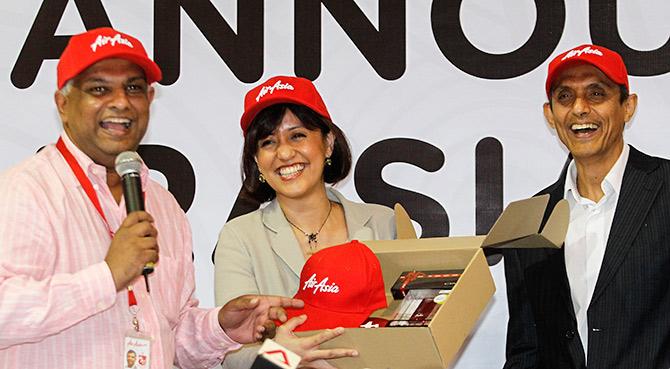 Sources close to the companies argue that the current CBI case will be the litmus test for Fernandes and the future of AirAsia.
"This is indeed a setback for AirAsia India. The investigations could impede AirAsia India from applying for new traffic rights, especially for international routes. AirAsia India has doubled its aircraft fleet size in the past year and targets to expand its fleet to 21 aircraft by end 2018. If AirAsia India is not able to launch international flights as planned, which provide a greater earnings growth opportunity than domestic routes where competition is already stiff, it could incur larger losses going forward and is likely to require additional capital injection," says Corrine Png, CEO of Singapore-based transport research firm Crucial Perspective.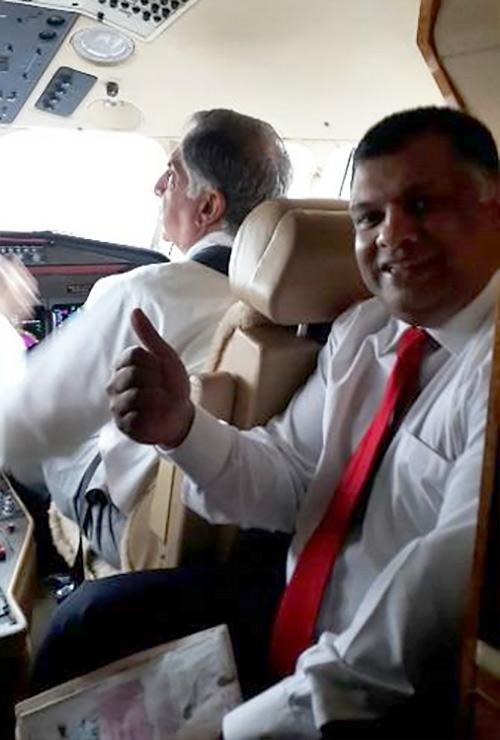 So far, the chemistry between Ratan Tata and Fernandes is the only reason the airline is still functioning. Now it appears, the Tatas may pull out or take more control.
Signs of changes in the cockpit are already visible: The Tatas are appointing more and more board representatives, and the Chandrasekharan-led board are asking some tough questions about the viability of the airline.
For the self-made billionaire, the rigours of dealing with Indian enforcement agencies may leave him with little choice but to hand off to others.