According to sources, employees from marketing, ad-tech, category, digital marketing, engineering team, catalogues, have all been asked to leave.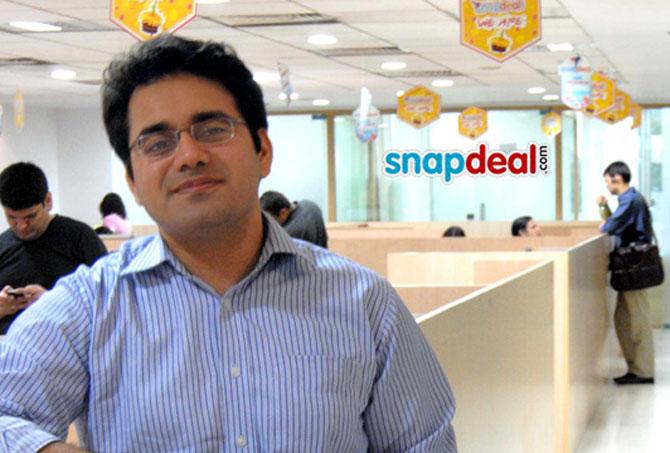 Once a success story of the burgeoning start-up ecosystem, Gurgaon-based online marketplace Snapdeal on Wednesday said it would cut more jobs, stop paying its founders and sell its digital wallet FreeCharge.
Co-founder Kunal Bahl, in an email to employees on Wednesday, finally accepted tough decisions -- including letting go of people and a full pay cut for him -- are being taken. It has also put on sale FreeCharge and is in talks with Naspers, the South Africa-based internet group, to sell it for $300 million.
"We are combining teams, reducing layers, eliminating non-core projects and strengthening the focus on profitable growth. Sadly, we will also be saying really painful goodbyes to some of our colleagues in this process. This is, by far, the hardest decision we have ever taken," said Bahl.
Though the company refused to divulge the exact number of people to be sacked, sources close to the development said 800 employees would be laid off over the next few days. Sources confirmed 100 were asked to go on the day itself, within a few minutes of Bahl's email.
"By the time we finished reading the mail, HR (human resource) called us to their office. They said we would get three months of severance pay. We said yes, as that was the only option on the table," said an employee who was sacked on Wednesday.
According to sources, employees from marketing, ad-tech, category, digital marketing, engineering team, catalogues, have all been asked to leave. Bahl and his co-founder Rohit Bansal said they will not take pay henceforth.
Job cuts at the beleaguered start-up continued, as it struggled to raise fresh funds and compete against larger rivals such as Flipkart and Amazon.
Jason Kothari, who was brought in as chief strategy officer last month, is engaged in talks with Naspers. Snapdeal had acquired FreeCharge in 2015 for $400 million. FreeCharge Chief Executive Officer (CEO) Govind Rajan quit the company on Tuesday.
SoftBank-backed Snapdeal would have 1,300 people left on its rolls after the current round of retrenchment— a cut of 87 per cent since its peak of 10,000 in February 2016.
In the same period, it lost share to larger competitors Flipkart and Amazon, when the domestic e-commerce market grew at 12 per cent to $14.5 billion.
Snapdeal and Flipkart struggled to raise funds, as investors turned cautious on the domestic e-commerce market after Amazon deepened its business in the country. Both are yet to show profits and have since seen their valuations marked down by investors.
SoftBank, the main investor in Snapdeal, has written off its investments in the company twice over the past nine months.
Since Kothari joined as chief strategy officer last month, the company has begun shutting down or putting on sale unviable businesses.
Kothari came from housing.com, another SoftBank-backed company he turned around by rationalising costs and improving business before it was sold to News Corp-owned PropTiger. Snapdeal has shut down Shopo, the marketplace for individual sellers.
The cost rationalising at Snapdeal is the latest in India's start-up sector. Last year, several firms, including AskMe, shut down after investors refused to back a failing company.
Flipkart's main investor Tiger Global took charge by appointing Kalyan Krishnamurthy in a leadership role. Krishnamurthy shed jobs, forced expensive hires to quit and brought Flipkart around to fight against Amazon in the festival sale, before he took over as CEO of the e-commerce company. Co-founder Binny Bansal was elevated as group CEO.
Image: Kunal Bahl, co-founder and CEO of Snapdeal. Photograph: Courtesy, bofsource.com.