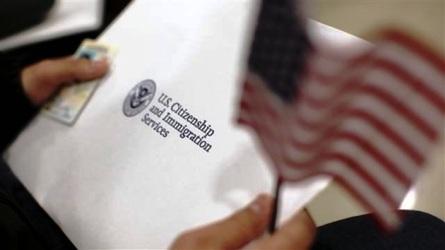 H-1B workers replacing Americans have minimal skills and little or no business knowledge, a whistleblower from Indian IT giant Infosys has said and asked lawmakers not to increase the number of much sought-after visas and plug in the loopholes in the immigration system.
Jay B Palmer, whose visa fraud case against Infosys had led to a USD 34 million visa fraud settlement -- the largest in US history -- alleged that no matter who is chosen, no matter what their skill set is, H-1B workers are coming to the US and they have to learn the needed skills once they get here.
"I cannot emphasise enough that the H-1B workers that are replacing the US workers have minimal skills and little to no business knowledge. The idea of knowledge transfer is absurd; Americans are training these people on how to do their job," Palmer told members of the Senate Judiciary Committee during a Congressional on immigration hearing yesterday.
"This is just cold hard facts. As statistics can validate, most of these workers have only a bachelor's degree: how is this specialised talent?" he wondered.
Palmer alleged that companies such as Infosys continue to abuse the B1 and H1B visa laws as well as the income tax and Securities and Exchange Commission (SEC) guidelines.
"This is wide spread within the United States. Americans are being displaced at record numbers. Foreigners are working full-time jobs in the US without paying income taxes and are not qualified," he said.
"In these difficult times, it is inconceivable that Infosys and other foreign companies are avoiding paying income taxes, abusing visa laws and then laughing and saying, 'Law will follow business, Business will not follow law'. This quote is from Infosys' Nandita Gurjar, who was the Global Head of Human resources," he alleged in his testimony.
I have read statements from NASSCOM stating that if the cap is not increased and with the current visa restrictions, the Indian economy would suffer. Let me ask the committee, what about our economy?
H1B workers spend a minimal amount of money in the US and usually live eight people to a room. These are indentured servants and most of the time they have to give kickbacks to their offshore managers," he said.
"What about the years and years of ignoring the laws. These companies maliciously do not hire Americans and look at ways to circumvent policy and law instead of working with it. Look at the stock and growth of these large foreign companies in a down environment -- they are not suffering," he said.
"However, they are still asking for more 'handouts' to increase their margin. Every company is out to make a profit, but when you knowingly defraud the system, it is concerning. I have witnessed outsourcing companies bring over H-1B workers that have been trained by American workers and then they replaced the American workers," he said.
"Does this not violate the spirit of the H-1B laws? The only specialized talent these workers have is they will work for low wages. These are tasks that an existing worker could perform," Palmer said.
© Copyright 2023 PTI. All rights reserved. Republication or redistribution of PTI content, including by framing or similar means, is expressly prohibited without the prior written consent.