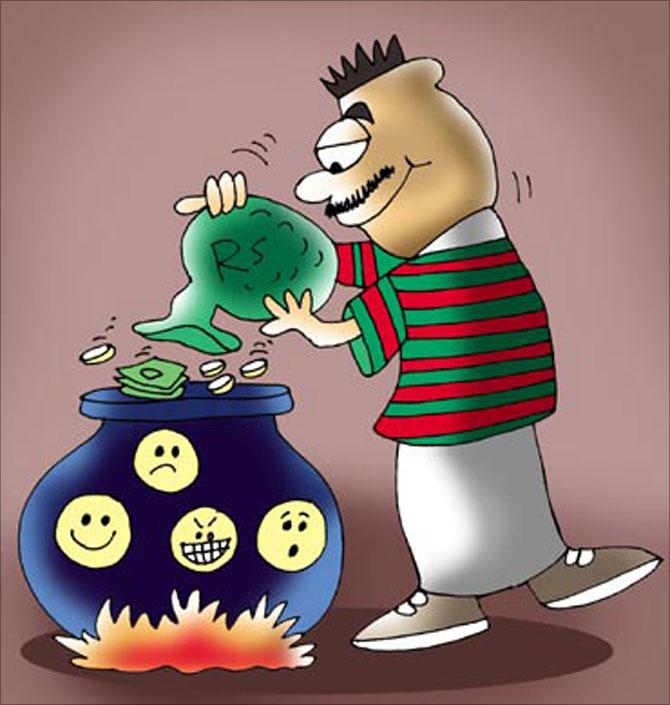 Gullible investors get trapped in ponzi schemes because of their own "greed", CBI chief Anil Sinha said on Saturday on the scam in which an estimated 25 lakh people have lost deposits in West Bengal and Odisha alone.
"They (investors in ponzi schemes) are not suffering because CBI is not investigating these cases. They are suffering because of other reasons," he said.
The CBI chief was asked whether he would like a policy where the agency is allowed to take up probe cases of ponzi scam in which majority of investors come from poor and lower middle class sections rather than wait for state governments.
"If we have to fight corruption in this country, there is a fundamental requirement that we have to fight our greed. When gullible people get trapped in such schemes, they are trapped because of their own greed...If we have to fight corruption, we have to have control on ourselves," he said at the Aaj Tak Agenda.
The 1979-batch IPS officer, who took charge of the agency on December 3, said he would not like to interfere in the work of other agencies who are mandated to probe such cases. Sinha said all the steps taken in the case are based on the available "facts and evidence".
"...We have to work as per mandate given to us. There should be not interference," the CBI chief said.
The apex court had observed that more than 25 lakh claims have been received in Odisha and West Bengal which is indicative of the magnitude of scam in terms of number of citizens that were "defrauded by the ponzi companies".
He said he has directed his officers to work without fear and total impartiality without thinking about consequences and also ensuring that "unnecessary harassment" should be avoided.
Indicating that information on investigations will not come out easily in the open, Sinha said, "I strongly believe that very little information about investigations should come in public domain. Things which should not be in public domain, should not be in public domain at all. I can understand the curiosity of people but I cannot help that. There are very few things which we can put in public domain".