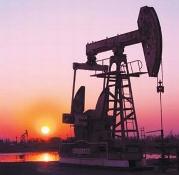 Arab Gulf economies are set to benefit from large government spending programmes and high oil prices in the second half of the year, despite concerns over political turmoil in the Middle East and Europe's sovereign debt crisis, a senior bank official has said.
According to Simon Williams, HSBC's chief economist for the Middle East and North Africa, bank lending is also expected to pick up after sluggish growth in the first six months in the region.

Williams said his expectations for economic growth in the Mena region had remained largely unchanged over the past three to four months, with growth seen at around 4.5 per cent to 5 per cent in 2011.

"I think that public spending is going to continue to be the key driver of growth over the second half of this year and provided that the political environment begins to stabilise, we should get some pick-up
in private spending too," Williams was quoted by Gulf Times as saying.
Gulf Cooperation Council (GCC) states, including Saudi Arabia and the UAE, have ramped up spending in recent months in response to the turmoil sweeping across much of the Arab World.

Shady Shaher, Standard Chartered's senior economist for the Mena region and global markets, said despite the wider regional unrest, Gulf countries are still seeing "a lot of investor interest because investors are now differentiating between the GCC and some parts of the region that are facing challenges", he said, adding that the GCC has stronger economic dynamics than the rest of the region.