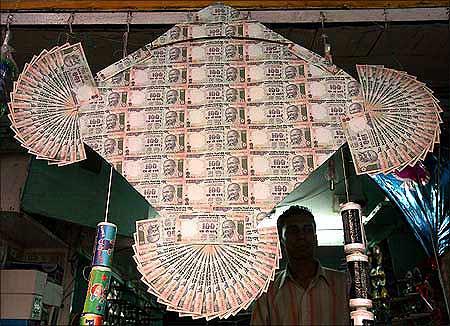 More than a dozen banks are now staring at Rs 6,000 crore (Rs 60 billion) of fresh non-performing assets, as GTL Infrastructure, a Mumbai-based company in the business of shared passive telecom infrastructure in the country, has failed to repay its restructured loans.

Sources claimed Indian Overseas Bank, one of the lenders to GTL Infra, had already classified its advances to the firm as NPA; other lenders were expected to follow suit.

This is likely to deteriorate the already-stressed asset quality of banks.

GTL Infra is the latest addition to banks' failed loan restructuring programme list, which also includes Vijay Mallya-controlled Kingfisher Airlines.

GTL Infra had opted for a corporate debt restructuring in September 2011, with SBI Caps as advisor.

Like in the case of Kingfisher Airlines, banks had taken a hair-cut while restructuring their loans to the telecom infra firm.

SBI Caps had, in fact, helped GTL Infra raise syndicated loans from a group of banks in June 2010 to pay for Aircel Cellular's tower business.

A year later, the loans were recast as part of efforts to help the company manage a financial crisis.

Banks had also converted a portion of the loans into equity as part of the restructuring package.

But the company's shares have plunged from a high of Rs 44.10 in 2011 to Rs 1.34 apiece (according to BSE data), leaving banks without much scope to recover dues even through share sale.
The image is used for representational purpose only