Drug major GlaxoSmithKline Plc (GSK) has increased stake in its Indian subsidiary GlaxoSmithKline Consumer Healthcare Ltd to 72.5 per cent in a transaction worth Rs 4,800 crore (Rs 48 billion).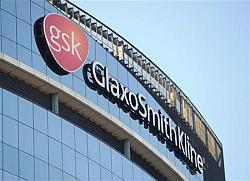 In a statement, GSK said pursuant to the voluntary open offer undertaken by its subsidiary, GlaxoSmithKline Pte Ltd, it has increased its stake in GlaxoSmithKline Consumer Healthcare Ltd, its publicly-listed consumer healthcare subsidiary in India, from 43.2 per cent to 72.5 per cent.

"We are very pleased with the outcome of this transaction, which will further increase our exposure to a key emerging market," GSK chief strategy officer David Redfern said.

He further added that "It is a significant vote of confidence in the long-term
growth prospects of our consumer healthcare business in India."
During the offer period, which commenced on January 17, 2013 and closed on January 30, 2013, shareholders of GlaxoSmithKline Consumer Healthcare Ltd validly tendered about 1.23 crore (12.3 million) shares representing 29.3 per cent of the total shares outstanding, the company said.
The offer of Rs 3,900 per share values the transaction at around Rs 4,800 crore, it added.
"The final payment for shares tendered and accepted will be completed on or before February 13, at which point GlaxoSmithKline Pte Ltd would acquire full beneficial ownership of the shares tendered in the open offer," it said.
The open offer, which was first announced on November 26 2012, is being managed by HSBC Securities and Capital Markets (India) Pvt Ltd.