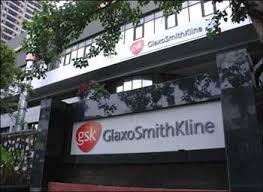 GlaxoSmithKline Consumer Healthcare on Tuesday said the multi-billion dollar global deal between parent GlaxoSmithKline Plc and Swiss drug major Novartis won't affect its business in India.

The two companies agreed to form a joint venture by combining Novartis' over-the-counter division with GSK's consumer business to create a business with $10 billion in annual sales. GSK will hold a 63.5 per cent stake in the venture.

"This consumer healthcare joint venture will exclude GlaxoSmithKline Consumer Healthcare Ltd India, where GSK plc will continue to hold directly its interests in the listed entity," GlaxoSmithKline Consumer Healthcare said in a filing to the BSE.

As part of the three-way transaction announced on Tuesday, the Swiss firm will buy GSK's cancer drugs portfolio for $16 billion and sell its vaccines business in return for $7.1
billion.
Novartis, based in Basel, will acquire GSK's oncology products for a $14.5 billion payment and up to $1.5 billion contingent on a development milestone.
Novartis would have opt-in rights to GSK's current and future oncology R&D pipeline.
Novartis will divest its vaccines business, excluding flu, for $7.1 billion plus royalties.
The upfront payment is $5.25 billion and up to $1.8 billion is in milestones.
Earlier this year, GSK increased its stake in the Indian arm, GlaxoSmithKline Consumer Healthcare, to 75 per cent following the completion of a Rs 6,400 crore (Rs 64 billion) open offer.
GlaxoSmithKline Consumer Healthcare shares closed at Rs 4,368 on the BSE, up 0.06 per cent.