Debt-laden Kingfisher Airlines Ltd, which has not flown since last October, reported yet another quarter of loss, and the resumption of operations is still not in sight as it struggles to win regulatory approvals.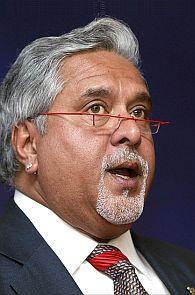 Kingfisher, once India's No. 2 carrier, said net loss widened to Rs 2,142 crore (Rs 21.42 billion) for its fiscal fourth quarter ending in March, compared with a net loss of Rs 1,150 (Rs 11.5 billion)
a year earlier.
The company, controlled by liquor baron Vijay Mallya, is estimated to owe about $2.5 billion (approx. Rs 14,070 crore) to banks, airports and others and its flying licences expired at the end of last year.
Kingfisher has twice submitted revival plans to the sector regulator in bids to restart the airline, with parent UB Group committing initial funding, but is yet to win approval.
Kingfisher had never made a profit in its eight years of operations.