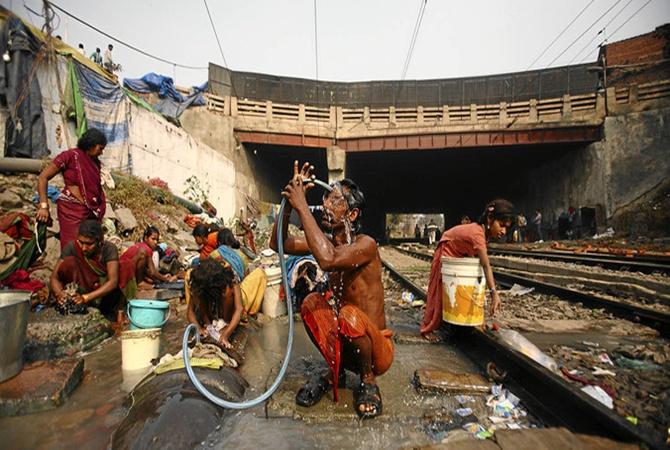 Government will involve business and industrial chambers, residents welfare associations and NGOs among others to create mass awareness about its ambitious 'Clean India' campaign.
Besides, the central government ministries have been asked to be in touch with their counterparts in states and union territories to emphasize upon the need for cleanliness in public places.
Prime Minister Narendra Modi has given a call for 'Swachh Bharat' (Clean India) as a mass movement to realize Mahatma Gandhi's dream of a clean India by 2019, when the country will celebrate 150th birth anniversary of the Father of the Nation.
"For a campaign of this nature to be successful, there is a need to create massive public awareness and to ensure participation and action for cleaning homes, government offices, schools, hospitals, work places, streets, roads and markets, railway stations and bus terminals, statues, monuments, rivers, lakes, ponds, parks and other public places.
"It is important to involve government and public sector officials at every level, non-government organizations, education and health institutions, rural and urban local bodies, self-help groups, youth organisations, resident and market associations as well as business and industrial chambers and associations in the cleanliness and awareness drives," Cabinet Secretary Ajit Seth said in a communique to all government ministries.
A variety of activities such as pledge-taking marches, marathons, debates, street plays, music and essay competitions, cleaning drives and other community activities may be used to focus public attention on this campaign and on the need for cleanliness, Seth said.