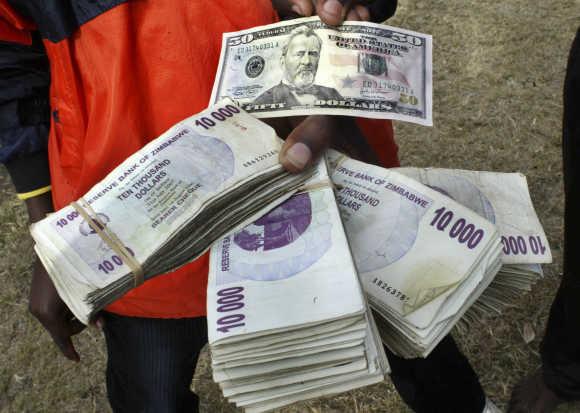 Faced with the daunting task of getting back unaccounted money, the government on Saturday said it was relooking at some of the bilateral tax treaties signed with other countries that might be hindering repatriation of the money stashed abroad by Indians.
"Of course, we are," Finance Minister Arun Jaitley said in an interaction with journalists of news agency Press Trust of India at its headquarters.
. He was asked whether the government would revisit bilateral treaties that were coming in the way of the government in accessing information on black money hoarders.
Jaitley said he had recently sent a delegation to Switzerland and the members had returned with some positive movement.
"We have to furnish evidence that is independent of the HSBC list.
I cannot go to them (foreign countries) and have them saying they would not cooperate because the HSBC list is a stolen one... I have to present to them some independent evidence on names that are also present on the stolen list," he said, referring to the discussions with the Swiss government.
Asked if this was not provided in the current bilateral treaties, the minister said: "This is what we have discussed. Cooperation is rapidly increasing. Now, if you see the US laws, they want more countries to accept the law that provides for automatic exchange of information.
" On another question relating to difficulties in getting back unaccounted money from abroad, a promise made by the Bharatiya Janata Party during campaigning for general elections, Jaitley said there was a settled procedure and the government had to go by that.
"The world today is uniting to unearth these unauthorised transactions. Conventionally, they were against crime money, and not tax evasion.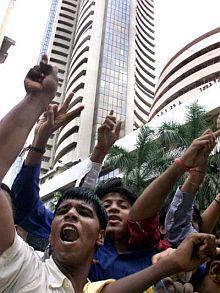 But today there is exchange of information even when money flies from one part of the world to another without payment of taxes.
And, if you are able to prove that it is contrary to law, they give you supporting evidence. You have to go through that procedure. There is no short-cut," he said.
On the Congress party's criticism of the relaunched Kisan Vikas Patra (KVP), in which even narco-terrorism money could be laundered, Jaitley said there were adequate safeguards built into the scheme.
He said the Congress gave its reaction without reading the notification on the KVP scheme and there could not be a debate on "ill-informed or semi-informed facts".
"In the notification, we have said that you have to give your name and address the moment you buy those certificates.
So, the KYC norms are there and if you are investing more than Rs 50,000, you have to give your Permanent Account Number (PAN) details. The argument is that narcotic dealers, narco-terrorists and other such people might also invest. But they have to give their PAN details... we will arrest all of them."
The minister spoke little to a question on the possibility of an amnesty scheme to unearth black money, either within or outside the country. "Every institution in this matter has to realise its responsibilities," he said, without elaborating.