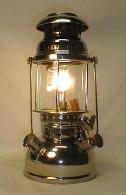 Two days after a local oil mafia in Maharashtra burnt alive an additional collector, the government on Thursday unveiled steps including re-introduction of a chemical marker in kerosene to reduce opportunities of the subsidised fuel being diverted for adulteration.
"We learnt with shock about the heinous killing of Additional Collector Yashwant Sonawane (who was set on fire by the oil mafia in Manmad on January 24 while attempting to stop diversion of PDS kerosene).
He died a martyr to the cause of anti-adulteration drive," Petroleum Minister S Jaipal Reddy said.
Announcing an ex-gratia of Rs 25 lakh to the family of Sonawane, he said the responsibility of distribution of subsidised kerosene through the Public Distribution System (PDS) rests with state governments and it was their duty to see that subsidised fuel is not diverted for adulteration.
A litre of kerosene costs Rs 12.32 a litre while diesel is priced at Rs 37.75 a litre. The huge difference makes it lucrative for diverting kerosene for mixing in diesel. An estimated 40 to 60 per cent of the 9.5 million tons of kerosene Centre annually allocates to states is diverted once it leaves the oil company depots.
"This incident has once again highlighted the problem of kerosene being used for adulteration. There is a need to respond to the problem in systematic term," Reddy said. Reddy said an improved chemical marker will be doped in kerosene to make its mixing with diesel near impossible.
"The kerosene marker system (which was withdrawn in 2009) will be reintroduced in the next six months," he said.
The government had in 2006 introduced a dye sourced from US firm Authentix in kerosene but withdrew it in 2009 pending toxology tests.
Also, Reddy suggested that the states use GPS-based vehicular tracking system like the one being used for vehicles transporting petrol and diesel to track the movement, any route deviations being taken or long stoppages.
"It is an effective tool in warding off incidences of pilferage and diversion leading to adulteration which may taken place during the period of untracked transportation," he said, adding oil companies would provide technological and institutional support to the state governments for installing GPS on tank trucks transporting kerosene.
Besides, oil companies will provide online real-time information on loading of kerosene trucks, quantity and time of departure from their depots so that state authorities can check any route diversion, he said.
Once kerosene trucks leave oil company depots, they make unscheduled stoppages where the fuel is pilfered and what state civil supplies department receives are much less and often diluted quantities of kerosene. Reddy said: "We urge the state government (Maharashtra) to take stringent steps to see all those involved are punished in proper way."
Sonawane was burnt alive because he tried to film kerosene being stolen from an oil tanker on his cellphone. "We are aware that the (kerosene) marker system prevailed for a couple of years, it was found to be somewhat effective.
However there were some complaints about its safety (and so) the system was withdrawn," Reddy said, adding that oil companies through in-house research have found an effective marker.
He urged state governments to use GSP to check pilferage, dilution and adulteration. "Under GPS, if a truck stops at a point for more than a period of time, its considered time deviation. In case a truck adopts a wrong route it will be routed under GPS as route deviation.
"Same GPS system have to be introduced by the states. We are prepared to lend technologists, management assistants at our costs to the state government to enable them to introduce GPS," he said. "We will also introduce the system of online updates. The quantity, time of departure of the truck will be uploaded online. We will urge the state governments to follow (these)," Reddy said.