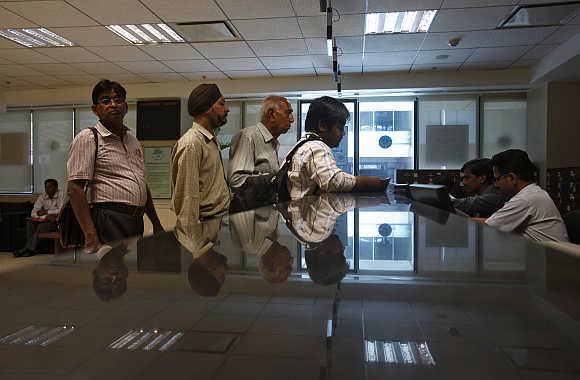 Government has to pay as much as Rs 48,069 crore (Rs 480.69 billion) as income tax returns for 2012-13 and 2013-14, Parliament was informed on Tuesday.
"As per the data available on July 7, 2014, the amount of refund claims pending to be processed or issued to the tax payers in respect of returns filed during FY 2012-13 and 2013-14 is Rs 48,069 crore (Rs 480.69 billion)," Minister of State for Finance Nirmala Sitharaman said in a written reply in Rajya Sabha.
On asked as to why there was a delay in refunds, she said the processing of the returns to determine refunds is an ongoing and continuous process and a return can be processed up to one year from the end of financial year in which it is received.
Accordingly, the returns filed in FY 2013-4 can be processed up to March 31, 2015.
Among others returns are also delayed on factors such as scrutiny of returns, late submission of return by taxpayer, challenges in verification of taxes paid or deducted, due to data mismatch.
Incorrect particulars such as incomplete address, incorrect bank account details, wrong entry of PAN number and challenges faced in migration of PAN due to change in jurisdiction of assessee also cause delays in return.
In reply to a question whether government will clear off all income tax refund arrears soon, she said issue of refund consequent to filing of returns and their processing, making of assessments, giving effect to appellate orders and passing of rectification orders is a continuous process.