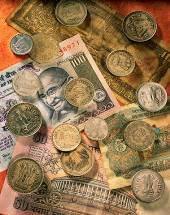 The government is set to overhaul the National Investment Fund from April 1.

From the next financial year, the government will utilise the disinvestment proceeds for recapitalisation of banks and for subscribing to the shares of Central Public Sector Enterprises and preferential allotments.

The Cabinet is slated to take up the finance ministry's proposal on NIF restructuring on Friday, which also proposes to end the four-year moratorium on putting the stake sale money into the fund.

Officials in the know said according to the plan, all disinvestment proceeds would be transferred to NIF and would remain there till these were withdrawn.

The fund will be used to subscribe shares issued by CPSEs, including public sector banks and public sector insurance companies, on rights basis so as to ensure the overall government holding does not fall below 51 per cent.

According to officials, the fund will also be used for preferential allotment of shares, including fresh equity, and recapitalisation of public sector banks
and insurance firms.
NIF will be operated through an empowered group of ministers headed by the finance minister and it will work on the advice of an inter-ministerial group working under the chairmanship of disinvestment secretary.
The existing fund managers of NIF will also be removed, according to the proposal. Officials said the idea was that money coming from disinvestment be utilised for creating capital assets.
In 2009, the government had decided to put a "pause" on putting disinvestment money in NIF.
Since then, all the proceeds have been used for funding six social sector schemes --Mahatma Gandhi National Rural Employment Guarantee Scheme, Indira Awas Yojana, Rajiv Gandhi Grameen Vidyutikaran Yojana, Jawaharlal Nehru National Urban Renewal Mission, Accelerated Irrigation Benefit Programme and Accelerated Power Development Reform Programme.
According to the original plan, 75 per cent of the income from the fund was to be spent to finance select social sector schemes in education, health and employment, and 25 per cent to meet the capital investment requirements of profitable and revivable PSEs.