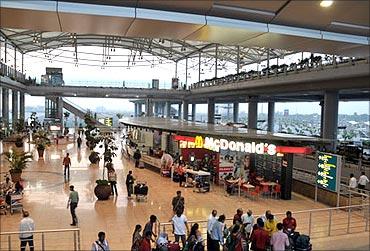 Aiming at enhancing connectivity in different parts of the country, Airports Authority of India (AAI) is showcasing 29 metro and non-metro airports for domestic and global airlines to start operations from there.
AAI officials, attending an ongoing conference of the World Routes Development Forum in Chicago, have held discussions with global airline and airport representatives informing them that these airports, many of them in remote areas, were being modernised to enhance air connectivity, AAI spokesperson said.
The annual Routes event attracts top representatives from a wide variety of organisations, including airlines and airports, who meet, plan and conduct business for new global routes.
AAI also signed an agreement with US Trade & Development Agency (USTDA) last week for development of Aviation Security Equipment Testing and Evaluation Programme.
It would enable AAI and Bureau of Civil Aviation Security to create standards, specifications and testing procedures specific to Indian standards of aviation security and align it with international best practices for security equipment like scanners for baggage and passengers, computed tomography X-ray explosive detection system and body scanners.
While 50 no-frill airports have been identified for modernisation and development, the AAI is focusing on 29 of them at the World Routes conference.
These airports are at Amritsar, Chandigarh, Jaipur, Lucknow, Leh, Srinagar, Varanasi, Bhubaneswar, Gaya, Kolkata, Port Blair, Ranchi, Raipur, Guwahati, Ahmedabad, Aurangabad, Bhopal, Indore, Goa, Pune, Surat, Chennai, Coimbatore, Calicut, Madurai, Mangalore, Trivandrum, Trichy and Visakhapatnam.
An AAI spokesperson said the state-run airports body has been playing a key role in implementing the government's focus on development of airport infrastructure in Tier-II and III cities and building no-frill airports.
Work on five airports at Teju (Arunachal Pradesh), Jharsuguda (Odisha), Hubli and Belgaum (Karnataka) and Kishangarh (Rajasthan) was also likely to start soon, the AAI officials told the foreign airlines and airports officials.