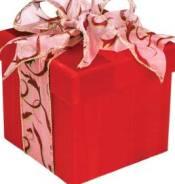 The government is proposing to ban distribution of gifts and food coupons at the Annual General Meetings of companies, as these activities distract shareholders from serious business.
"No company shall offer any other thing except tea, coffee, soft drinks and snacks etc in the AGM...Any other gifts, food coupons or gift coupons and other enticement shall be treated as misconduct on the part of board of directors of the company," the Corporate Affairs Ministry said in draft circular.

Inviting comments from stakeholders on the draft circular, the MCA said the directors of such companies will have to pay back the cost of such expenses to the company and would also be liable for the penal action under section 168 of the Companies Act, 1956,
for not convening the AGM as required.
"It has also been brought to the notice that the companies offer gifts, extravagant food and other charms to shareholders who attend AGM to divert the attention of the shareholders from the main purpose of AGM and their right of key role in the management of the company through AGM," the MCA said.

It added that the Secretarial Standards on General Meeting issued by the Institute of Company Secretaries of India also specifically mentioned that no gifts, gifts coupons or cash in lieu of gifts should be distributed to the members at or in connection with the meeting.

The draft would be available for comments and recommendations from stakeholders till the August 14, 2011.