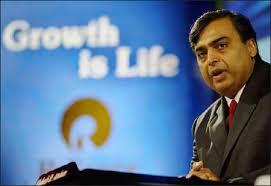 The government has slapped an additional penalty of $579 million on Reliance Industries for producing less than targeted natural gas from its KG-D6 block, Oil Minister Dharmendra Pradhan said on Tuesday.

With this, the total penalty on RIL for missing the target in four fiscal years beginning April 1, 2010 now stands at a cumulative $2.376 billion, the Minister informed the Lok Sabha on Tuesday.

The penalty is in the form of disallowing costs incurred. The Production Sharing Contract allows RIL and its partners BP Plc and Niko Resources to deduct all capital and operating expenses from the sale of gas before sharing profit with the government.

Disallowing costs will result in government's profit share rising by $195 million from 2010-11 to 2013-14, he said.

In a written reply to a question, Pradhan said gas output from the Dhirubhai-1 and 3 gas field in the eastern offshore KG-D6 block was supposed to be 80 million standard cubic meters per day but actual production was only 35.33 mmscmd in 2011-12, 20.88 mmscmd in 2012-13 and 9.77 mmscmd in 2013-14.

This year the output has been only 8.05 mmscmd.

His ministry on July 10 issued a notice disallowing $579 million in cost for output lagging targets in 2013-14.

The government had previously issued a notice to Reliance Industries Limited disallowing a total of $1.797 billion in costs for falling short of production during 2010-11 ($457 million), 2011-12 ($548 million) and 2012-13 ($792 million).

Pradhan said the issue is currently under arbitration.

"The Ministry of Petroleum and Natural Gas has also raised a claim of additional profit petroleum to the tune of $115 million to be paid by the contractor, on account of disallowance of cumulative contract costs of $1.797 billion, till 2012-13," he said.

After including cost disallowance in 2013-14, the total additional profit petroleum claimed from RIL comes to $195 million, he said.

"GAIL and Chennai Petroleum (who buy oil and gas produced from KG-D6 block) have been directed to remit the sale proceed of crude oil/condensate/natural gas from KG-DWN-98/3 (KG-D6) block which falls due immediately into the Government account so as to recover an amount of $115,263,612 at the rate of 50 per cent by each company and deposit the same with the government," he said.

The Minister said RIL had put up production facilities to produce 80 mmscmd of gas but "has failed to adhere to the approved field development plan in terms of drilling and putting on stream the required number of wells."

His ministry and its technical arm DGH blames non- drilling of committed wells for the production lagging targets while RIL and its partners say unexpected geological complexities like sand and water ingress led to output fall.
Image: Reliance Industries chairman Mukesh Ambani
© Copyright 2022 PTI. All rights reserved. Republication or redistribution of PTI content, including by framing or similar means, is expressly prohibited without the prior written consent.