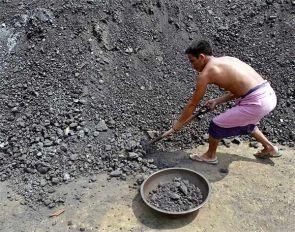 The government has decided to slap show-cause notices on allottees of 27 captive coal mines for delaying production and seek explanations from another 21 mine holders for not developing them on time.

The decision was taken by the ministry this week, a top Coal Ministry official said, while refusing to reveal the names of the companies.

"The Coal Ministry has decided to issue show-cause notices to 27 coal block allottees, while seeking an explanation from another 21 mine holders for not developing the blocks on time," the official said.

The steps come on the heels of an inter-ministerial group recommending the issue of show-cause notices to companies, including Jindal Steel and Power, Hindustan Zinc and Ultratech, for delaying production from around 40 mines.

The IMG had last month reviewed the progress of 56 coal blocks and recommended issuing show-cause notices to around 40 coal blocks allottees.

The show-cause notices were recommended for, among others, Gare Palma IV/6 coal block allotted to Jindal
Steel and Power Ltd and Nalwa Sponge Iron Ltd; Madanpur North coal block awarded to Madanpur North Coal Company, a joint venture of Ultratech Ltd and others, and Madanpur South mine allotted to Madanpur South Coal Company, a joint venture of Hindustan Zinc Ltd and others.
The panel had also recommended issuing show-cause notices to Nakia I and Nakia II coal blocks allotted to Chhattisgarh Captive Coal Company and Morga IV block allotted to Madhya Pradesh State Mining Corporation Ltd, among others.
Progress of these coal blocks was found to be unsatisfactory by the review committee last year, with delays in production from the mines attributed to the 'go/no-go' categorisation, location in wildlife corridors, overlapping of coal-bearing areas with CBM (coal bed methane), among others, sources added.
After abolition of the go/no-go concept, these coal blocks allottees were advised to pursue their cases with the authorities concerned for environment/forest clearances, sources said.
The Coal Ministry had earlier issued notices to allottees 30 captive coal blocks, including NTPC, GVK Power and Monnet Ispat, for failing to develop them on time.