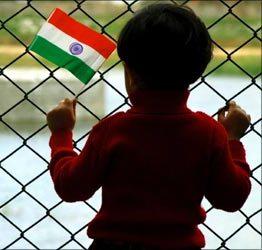 As many as 128 firms have been placed under 'watch list' after they began filing their account details pursuant to be being declared as 'vanishing companies', government said on Friday.

However, 78 other companies remain in the list of vanishing companies, while 32 others are currently under liquidation.

The entities are classified as 'vanishing companies' if they cease to file their balance sheets and other documents after raising capital and the whereabouts of their offices or directors become untraceable.

In a written reply to Lok Sabha, Minister of State for Corporate Affairs Nirmala Sitharaman said that initially, a total of 238 companies were identified which vanished after raising funds through public issues.

"Out of these, 128 companies were removed from this category (vanished companies list) and placed under a 'watch list' as they had started filing their documents/balance sheets etc," she said.

The 78 vanishing companies had collectively mopped-up about Rs 310 crore (Rs 3.1 billion).

She further said that FIRs have been lodged with police against all these companies and their directors to trace their whereabouts and to take action against these firms.

"Prosecutions have also been filed against such firms and their promoters/directors under Companies Act . . . for non-filing of annual returns and balance sheets. . . for mis-statement in prospectus/fraudulently inducing persons to invest money/false statements made in the offer documents, etc," she said.

Giving details of the steps taken by the government to check such incidents, Sitharaman said that ministry is in the process of developing an early warning system aimed at generating alerts for detecting cases of potential fraud and malfeasance and a pilot testing was also carried out during the past financial year.

The ministry has also set-up a forensic lab in its Serious Fraud Investigation Office for revamping its market research and analysis unit through induction of appropriate technology and skilled technical manpower.

Also, ministry regularly organises investors awareness programmes.