Amendments to six environmental laws likely in Budget session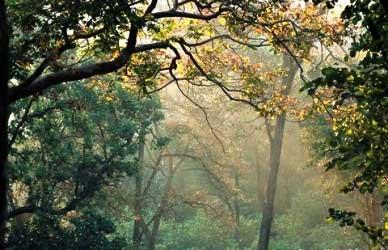 The National Democratic Alliance government is in a rush to relax green norms for industries to avoid frequent legislative intervention.
This follows a slew of ordinances by the government in an attempt to usher in reforms in the infrastructure sector.
The Union environment ministry is trying to ensure that amendments to six green laws are tabled in the Budget session of Parliament, likely to start at the end of February.
These include streamlining the process for environment clearance, cutting down forest clearance procedures and easing rules for power, mining and linear projects.
Union Environment Minister Prakash Javadekar said the government was trying to frame rules so that infrastructure projects did not remain mired in litigation.
"We had appointed a high-level committee to scrutinise existing laws since many decisions were being challenged in court.
"The courts had to intervene in a large number of cases due to infirmity in laws, non-clarity of rules and non-transparent processes," Javadekar told Business Standard.
He said his ministry wanted to ensure policy-based decisions were taken in a transparent manner.
However, the ministry has not yet approved recommendations put out by the committee in a 106-page report.
"We are working towards bringing the amendments in the Budget session.
"The recommendations of the committee are being examined by the ministry," Union Environment Secretary Ashok Lavasa said.
In November 2014, the committee headed by former Cabinet Secretary TSR Subramanian had suggested the government amend the Environment (Protection) Act, Forest (Conservation) Act, Wildlife (Protection) Act, Water (Prevention and Control of Pollution) Act, Air (Prevention and Control of Pollution) Act and Indian Forests Act.
The committee's recommendations came at a time when the government was drawing flak for rushing various laws in areas such as land acquisition, insurance, coal and arbitration.
The recommendations ranged from tweaking the definition of forests to absorbing existing laws and doing away with authorities.
There is a proposal to term forests as areas so notified and not include plantations on private land.
The committee suggested an umbrella organisation, the National Environment Management Authority, to tackle the multiplicity of agencies processing environment and forest clearances.
The NEMA will recommend environment clearance to projects with high environmental impact.
A similar body has been proposed for states as well.
These will absorb various bodies such as central and state pollution control boards and the Supreme Court committees on environment, including the Central Empowered Committee and Environment Pollution Control Authority.
In order to cut time for issuing forest clearances, the panel suggested offering state governments assistance in forming a wildlife plan and outsourcing the task of verification of trees to be felled.
A proposal also does away with the need for a certificate under the Forest Rights Act at the first-stage approval for projects.