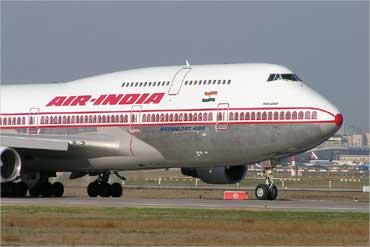 The government has begun consultations on relaxing the eligibility criteria for allowing Indian carriers to fly abroad, Rajya Sabha was informed.
"Consultations have been made with Directorate General of Civil Aviation (DGCA) to explore the possibility to relax eligibility criteria based on international practices," Minister of State for Civil Aviation K C Venugopal said while replying to a question.
As per the prevailing norms, an Indian carrier can qualify to operate international services only after it has flown domestically for five years and has 20 aircraft.
Venugopal was asked by AIADMK member A W Rabi Bernard whether such consultations had begun and whether the move would benefit airlines like GoAir or new entrants like Tata-SIA.
To a question, he said no proposal was being considered by the Civil Aviation Ministry to privatise Air India.
In reply to another question, he said airports at Delhi, Mumbai, Hyderabad, Bangalore, Kolkata and Chennai have been identified for development as international hubs.
Regarding losses of the airline industry, Venugopal said IndiGo and GoAir were the only ones among nine scheduled Indian carriers which reported profits in the last financial year. IndiGo reported a profit of Rs 7,957.9 crore, while GoAir's profit was Rs 850.9 crore in 2012-13.
While the losses of Air India combined was the highest at Rs 29,866.5 crore, SpiceJet was the next with Rs 2,798.2 crore, followed by JetLite with Rs 2,468 crore.