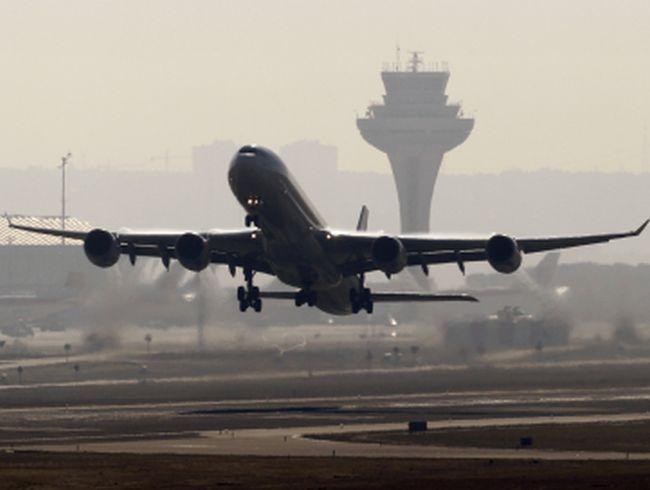 The Narendra Modi-led National Democratic Alliance (NDA) government is unlikely to lift restrictions on domestic airlines to launch international services anytime soon.
According to the current norms, Indian airlines are required to have at least five years of operational experience and a fleet of a minimum of 20 aircraft (known as the 5/20 rule) for starting international services.
A senior official in the civil aviation ministry said, "There is a lot of opposition from domestic airlines, as most of them meet the current requirements for flying international."
"They have said restrictions are now being considered for removal taking into account the interests of newer ventures. We are examining all aspects. Internal consultations are on."
Abolition of the 5/20 rule was scheduled to be cleared by the Cabinet before the electoral code came into effect on March 5 this year.
However, the meeting was cancelled putting on hold the possibly the last policy change considered by former Civil Aviation Minister Ajit Singh.
The abolition of 5/20 rule is being opposed by Federation of India Airlines (FIA), which had earlier this year shot off a letter to Civil Aviation Secretary Ashok Lavasa, saying: "Considering that all airlines have in the process of fulfilling their obligation incurred substantial losses through domestic operations, it would be unacceptable for the government to now consider revising the policy by the removal of the 5/20 rule in order to benefit the international airlines' joint ventures, which are under consideration and approval."
At present, Air India, Jet Airways, SpiceJet and IndiGo operate international flights.
The Wadias-promoted GoAir would be able to fly abroad on inducting another aircraft over the next two to three months.
The move to abolish the 5/20 rule will benefit Tata- Singapore Airlines (SIA) and AirAsia. While AirAsia took to skies mid-June, Tata-SIA is expected to start commercial operations later in October this year.
Another government official said the purpose of the government in considering the policy change is primarily to put in place an "enabling structure for the industry in future".
If and when the change is effected, airlines would require permission from the Directorate General of Civil Aviation (DGCA) to start international flights. DGCA would give permission depending on the airline's safety record and financial capability.
The management of both airline ventures announced by Tata Sons last year has evinced interest in starting international operations from India.
Tata Sons, which tied up with SIA in September last year to launch a full-service carrier in India, with an initial investment of $100 million, has said it will want to operate international flights from India if it gets a government approval.
Tony Fernandes, the chief of AirAsia, another Tata Sons joint ventures, has also been vocal in his criticism of the 5/20 rule.
In a media briefing in New Delhi in July last year, Fernandes had said the rule made no sense and that India was the only country where such a rule existed.
"A one-plane operation like AirAsia Malaysia can fly into India, but an airline with (less than) 20 planes cannot fly out. That's a disadvantage to the (Indian) airline."
AirAsia has evinced interest in developing India as a hub for international travel. "India is strategically located. And we can operate flights from the southern part of the country, within a four-hour circle, to destinations in Africa and on the Gulf routes like Doha, Nairobi, Maldives, Karachi, Bangladesh and some Chinese cities."
"It is bizarre that the government has a regulation in place, which allows (only) airlines with five years of operations and a fleet of 20 aircraft to fly international. It does not make sense. Probably, Naresh (Jet Airways chairman Goyal) or someone put it down," Fernandes had said.
In a recent report, aviation advisory firm Centre for Asia Pacific Aviation (Capa) described the 5/20 rule as "the most damaging and discriminatory".
According to Capa, the financial health of Indian airlines would have been much stronger if they had been allowed to commence international operations earlier.
It would have improved domestic carriers' aircraft utilisation and permitted them to compete aggressively with foreign airlines, which over the past few years have snared away international traffic.
ABOUT THE 5/20 RULE
•Indian airlines are required to have at least five years of operational experience and a fleet of a minimum of 20 aircraft (known as the 5/20 rule) for starting international services
•The abolition of the 5/20 rule was to be cleared by the Cabinet before the electoral code came into effect on March 5 this year
•However, the meeting was cancelled putting on hold possibly the last policy change considered by former Civil Aviation Minister Ajit Singh
•The abolition of 5/20 rule is being opposed by FIA