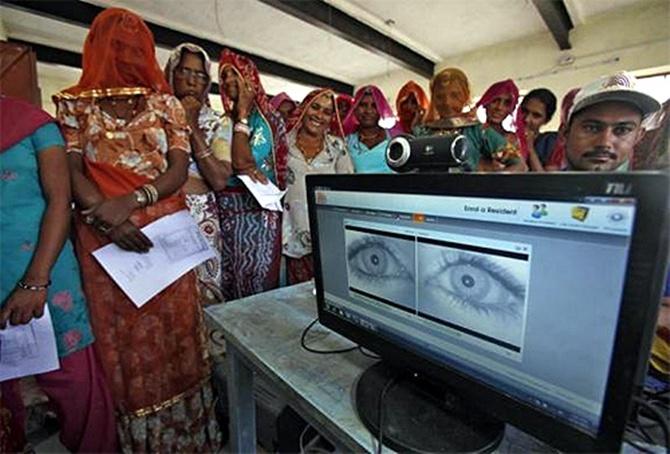 Government is likely to introduce legislations on Aadhaar and bankruptcy code as money bills with a view to ensuring their smooth passage in Parliament.
"We will bring as many legislation as possible in the form of Money Bills. We will follow the same procedure for the bankruptcy law," a senior Finance Ministry official said.
While the ordinary bills are required to be approved by the Lok Sabha as well as the Rajya Sabha, the lower house has overriding powers on the money bills.
A legislation on Aadhaar will give statutory backing to the Unique Identification Authority of India (UIDAI) which allocates Aadhaar numbers and issues cards to citizens.
The UIDAI has issued about 93.18 crore Aadhaar numbers which are being used for various purposes including transfer of subsidies directly to the Aadhaar-linked bank accounts of beneficiaries.
A legislation has become necessary as the Supreme Court has imposed certain restrictions on applicability of Aadhaar number with regard to implementation of the government schemes.
The apex court had permitted only voluntary use of Aadhaar for welfare programmes including MGNREGA, all pension schemes, provident fund and Pradhan Mantri Jan Dhan Yojna.
Former UIDAI chairman Nandan Nilekani too had suggested that steps should be taken to remove the sense of uncertainty regarding Aadhaar. As regards bankruptcy law, Finance Minister Arun Jaitley had earlier indicated that the government would endeavour to bring the bill in the ongoing Winter Session of Parliament.
A government-appointed panel headed by former Law Secretary T K Vishwnathan had underlined the need for a modern bankruptcy law to deal with insolvency cases within 180 days that might arise on account of business failures or economic downturns.
The new law is aimed at promoting ease of doing business and spurring economic activities.
The draft legislation prepared by the panel also proposes early identification of financial distress so that timely steps could be taken to revive the ailing company.
The draft bill, according to the report of the panel, "seeks to improve the handling of conflicts between creditors and debtors, avoid destruction of value, distinguish malfeasance vis-a-vis business failure and clearly allocate losses in macroeconomic downturns."