China on Tuesday hit back at leading internet search engine Google, saying its move to stop censoring web content in the country violated its written undertaking and warned it against violating rules.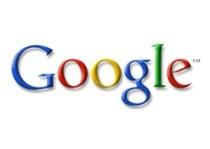 Saying the decision whether to stay or leave China was Google's own, Chinese Foreign Ministry spokesman Qin Gang made it clear that if the US company wanted to stay in the world's largest internet market it would have to follow the country's laws and international practices.
"Whether to stay or leave it is Google's own business and own decision. If it decides to stay it has to abide by China's laws and regulations and if it decides to go it will have to follow China's laws and international practices," Qin told a media briefing here.
Though he did not specify what action Beijing would take against the California-based company, Qin said the government was filtering Google's contents which will "harm the national security and social interests."
"We have to refrain it (harmful content) from spreading," he said. In a fresh move after a long-drawn war of words, Google stopped censoring its internet content in China today and redirected its Chinese users to an uncensored site in Hong Kong, in retaliation to China's refusal to restrict censorship which included intrusive verification of emails of dissidents.
"As internet provider like any other foreign enterprise, Google has to abide by China's rules and regulations, like in any other country," Qin said without directly answering a question whether China would take retaliatory action.
Google's move was seen as a prelude to winding up of its Google.cn operations. Google has also accused China of hacker attacks. The American search engine enjoys about 30 per cent of the 400 million strong Chinese market and the rest controlled by China's search engine "Baidu.com".
With Google set to leave, the Microsoft sponsored Bing was also expected to make a bid to capture China's market. Qin also brushed off questions like whether it would hurt China's image or destabilise China-US ties.
Google case is just a business case and will not damage the image of China and to conclude the China-Google friction would hurt China's image and China-US relations is just "going for over kill," he said. He said China provided a favourable environment to all the foreign companies to do business but they have to abide by Chinese laws and regulations.
"The Chinese government encourages and promote development of internet. In China internet is fully open. We administer the internet according to law... This is international practice," he said.
Google's decision to redirect from main land China to its unrestricted Hong Kong site may not mean much as its content has to go through Chinese firewalls and censors. Google could still be logged on to in Beijing and Gmail is still very much operational but people trying to log onto Google.cn had problems as the search engine reportedly shut it down.
"I have seen it disappearing in the early hours today soon after the announcement by Google," a journalist attached to an international channel said.