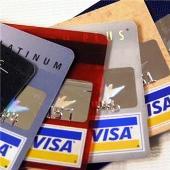 Only a couple of years earlier, gold and platinum cards were perceived as enhancing the social status of cardholders.


However, customers are now exploring value propositions while selecting credit cards.

This has prompted foreign and private sector banks in the country to alter their marketing strategies for new cards.

Instead of branding the cards using names of metals, banks are now focusing on benefits to be offered with these.

Anand Selva, country business manager, global consumer group, Citi India, said, "Clearly, customers' preferences are changing, and there is a shift away from metals. Earlier, gold or platinum cards were important.

"While metals are still relevant, these are no longer the primary incentive for customers to choose a card. They now question the value and services offered."

Citibank currently has 2.2 million cards in India and around 20 per cent market share on card spends, which it claims is among the highest in the industry.

"We have worked on value propositions. We have identified four key areas — miles, rewards, cash back and affinity.

"We believe we are in the right customer segments, with the right value propositions. That is why spends per card are the highest in our case," Selva said.

The bank has launched a Citibank Premier Miles Card.

Through this, customers can earn miles, which can then be redeemed from six international and domestic airlines.

The bank's Delhi Metro Citibank Credit Card allows customers to exchange reward points for metro rides.

Last year, HDFC Bank, the second-largest private sector lender and the largest issuer of credit cards in the country, launched no-limit Infinia cards for the uber-rich,
high net worth community.
Shyamal Saxena, general manager (retail banking products and consumer banking), Standard Chartered Bank (India and South Asia), said, "Customers have become more aware of their core requirements.
"They want products that would suit their needs.
"The customer is not fussy about whether it is a gold card or a silver card, as long as it meets his requirements. So, frequent travellers prefer cards that offer air miles."
The foreign lender, which acquired a part of Barclays Bank's credit cards portfolio last year, offers Manhattan Platinum Credit Cards through which customers can avail of five per cent cash back every time they use the card at supermarkets and departmental stores.
These cards also provide reward points on other purchases.
Hongkong and Shanghai Banking Corporation had recently launched the HSBC-Make My Trip Credit Card for Indian travellers.
The bank had tied up with travel portal Make My Trip to offer features that cater to the specific requirements in this segment.
Manish Sinha, head (consumer assets), HSBC India, said, "When cards were first introduced, naming these after precious metals was a good way to differentiate between offerings for various customer segments.
"As the market evolves, there is a greater degree of customisation required and value propositions are introduced, keeping in mind specific needs of customers.
"We look forward to offering value propositions to different segments of customers through various tie-ups."