Almost a third of the company's capex was stuck in this project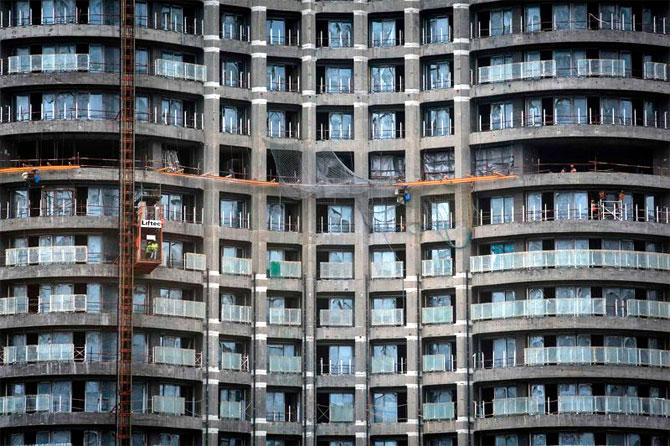 The sale of 435,000 square feet of space by Godrej Properties in Godrej BKC, Mumbai to Abbott India is big positive as it will unlock value and improve returns. Almost a third of the company's capex was stuck in this project and the sale will help get value for some of the investments.
Given the total area of 1.3 million square feet, the company has with a single transaction been able to sell about a third of the saleable area for Rs 1,479 crore (Rs 14.79 billion). This pegs the value of the transaction at Rs 34,000 per square feet which is 21-30 per cent higher than analyst estimates of Rs 26,000-Rs 28,000 per square feet.
Till March, the company had sold 0.3 million square feet of space in this project at an average realisation of Rs 25,925 per square feet. There was a slowdown in the sale of this property in FY15 with sales declining from 0.2 million square feet in FY14 to 0.08 million square feet in FY15.
JM Financial says that with major chunk of sales through, cash flows from the project is expected to improve materially (in FY17) leading to a reduction in debt. Given that construction on the project is nearing completion (70% till now), more enquiries are expected.
Further, given the Rs 3,000 crore (Rs 30 billion) of debt at the end of June quarter, the sale should bring down the debt by half. Prior to the deal, debt to equity stood at 1.5 times. The issue for the company was that 80 per cent of this debt was invested in commercial projects.
Analysts at Macquarie say that sale of these projects (in Mumbai, Chandigarh and Kolkata) could help the company reduce debt significantly over the next 12-18 months. Given the importance of sale of these commercial assets, it is not a surprise that the stock (post announcement of the BKC deal) closed with gains of over 7 per cent on Wednesday. On Thursday, however, it gave up some of the gains.
Going ahead, the key trigger for the company in addition to the monetisation of its commercial portfolio is the launch of residential sales, a segment which has about 14 projects across cities. The company has received a strong response to its launches in the June quarter with presales rising by 52 per cent year-on-year to Rs 1,250 crore (Rs 12.5 billion). Nearly 70 per cent of the sum-of-the-parts valuation of the company is contributed by the company's residential portfolio.
Though about 45 per cent of the analysts tracking the stock have a buy, the Bloomberg consensus target price is at Rs 300 while the current price is Rs 320. Investors can look at the stock on dips.