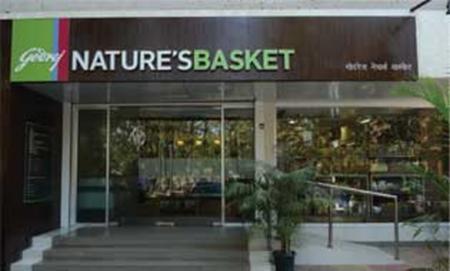 The $2.25-billion Godrej Group is considering leasing its flagship name to group companies for a royalty fee, a model similar to the one adopted by Tata Group, India's largest conglomerate.
Godrej Group, which at present levies a royalty fee of 0.5 per cent of revenue on Godrej Properties, plans to expand the model to other group companies.
"A structured brand management model will take time but it is something we are putting our minds to," said the group's strategic marketing head, Shireesh Joshi.
Of the five Godrej companies - Godrej Consumer Products, Godrej Properties, Godrej Agrovet, Godrej Chemicals and Godrej Nature's Basket - only three are listed (Chemicals is part of the listed Godrej Industries; Agrovet and Nature's Basket are unlisted).
"The Tatas have a central company that owns the Tata brand and can lease it. We do not have such a structure. Some of our companies are listed; the others are not. So, there are legal hurdles, besides conceptual one, to take care of. But it does make sense to consider it (the royalty model). We do not see this happening in a hurry, though," Joshi added.
The Tata group, whose brand value according to valuation firm Brand Finance's 2014 study is an estimated $21 billion, uses a 'brand equity and business promotion' (BEBP) agreement that determines which group company will use the Tata name, and how.

The BEBP agreement also determines how much a group company will pay Tata Sons, the holding company, for use of the brand name.
Developed in 1996 under the chairmanship of Ratan Tata, the Tata model was considered controversial, as many shareholders saw it as Tata Sons' move to shore up its revenue at the expense of shareholders.

However, the Tatas have formalised this process over the past two decades and charge group companies a certain portion of their revenues for use of the Tata name.
In 2013-14, Tata Sons' earnings from brand subscription stood at Rs 453 crore, 23 per cent higher than the previous year.

The BEBP agreement is currently being revised to also include companies acquired abroad. The group's brand custodian and chief ethics officer, Mukund Rajan, has been tasked with this exercise.

Sources in the know say the brand management model could take at least two years to be formalised at the Godrej group. But the plan has emerged even as the conglomerate aims to grow its revenue 10 times in 10 years.
The group is also aggressively pushing the Godrej brand name at corporate and company-level activities to position itself as a next-generation global Indian enterprise.
Also, Joshi and his team are working closely with Tanya Dubash, the group's chief brand officer, to enhance the value of the Godrej brand.

"Internal assessments peg the Godrej brand's value at about $4 billion. We have grown significantly from a little less than $3 billion in 2010, when we last conducted a valuation exercise," Joshi says. "My task also involves seeing how we can improve upon this."