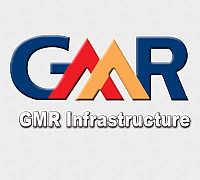 Did GMR Infra get a sweet deal from former Maldivian president Mohamed Nasheed that eventually turned sour as a new government came to power under President Mohammed Waheed?
If Waheed's special advisor, Hassan Saeed, is to be believed, the Indian firm's contract to manage the Male airport was terminated last week because the project had turned unviable for the government.
Saeed says the country's government, instead of earning revenues, would have had to shell out a staggering eight billion Maldivian rufiyaa (Rs 2,871 crore [Rs 28.71 billion]) over 25 years to give GMR the concession to run the airport. That would have been a massive blow to the island nation's coffers.
The reason: A "bonanza" given out by the previous government. After a civil court, in December last year, cancelled the imposition of $25 as airport development charge and $2 as insurance on all departing international passengers, Nasheed, right before being ousted in February, permitted GMR to set off the shortfall on account of non-collection
of ADC against the payment of future variable annual concession fees.
After this, GMR sent a bill of $3.5 million to the government for the previous two quarters, since its ADC revenue was much higher than the concession fee it had to pay to the government. But, the new government cancelled the consent letter that permitted GMR the set-off under what they considered "a cosy adjustment".
GMR, however, says the termination rules of the agreement, which require a 65-day notice, were not followed - only seven days were given. The company says it has already spent $240 million, and ADC was part of the request for proposal as a key source of revenue, without which the project was not viable.
On the basis of what it has spent and interest costs, the company could seek a compensation of at least $500 million - nearly half the nation's GDP of $1.2 billion - for premature cancellation.
The matter is now under adjudication in the courts of Singapore.