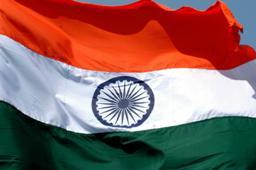 India's fledgling online stores are bracing up for the dollar deluge.

The FDI floodgates have opened mega opportunities for not only brick-and-mortar retailers, but for their virtual peers as well.

With the policy leg up, global players like Amazon, eBay and Alibaba are also expected to start shopping for Indian companies to step up operations.

The ground work has already begun.

According to investment banking grapevine, days after the announcement, at least three top e-commerce dealmakers from bulge-bracket Wall Street banks are coming down to India in the next few weeks to meet prospective clients.

E-Commerce in US is already a multi-billion dollar enterprise, and many of these bankers are familiar with taking such operations and companies public internationally.

Even though there has been concerns over scalability and accounting practices, the e-commerce space has been hotting up for the last few months -- and investors have been flocking to it.

Tongues started wagging when online retailer Flipkart got a billion-dollar valuation. Between January and October this year, already $484 million has flown into the sector.

Now, with the policy leg up, the number is expected to shoot up.

Industry watchers point out how aggressively Amazon is scouting for local e-commerce assets to acquire to get a ready base for its much-talked-about India entry later this fiscal.

The companies have been denying it, but investment bankers insist that Amazon even approached Flipkart, Infibeam, and some smaller B2B portals for a stake.

The talks, though, "failed to take off after initial discussions".

In fact, Amazon even approached a south based e-commerce player who helps small companies to go online, according to an industry player. "It even tapped a Gujarat-based company," he told Business Standard. "Valuations have been a challenge, even though Amazon's team from overseas is directly negotiating with most of these players and have offered significant premium."

Amazon has already announced an investment of Rs 500 crore (Rs 5 billion) over the next three years in India.

"At present, the world's largest e-retailer has 3,300 personnel at its Hyderabad centre alone. This team manages customer services functions, global financial services and inventory management for its global operations.

Nobody wants to wait out any more.

"The change in FDI norms for the retail sector will make a difference for both online and offline," notes Aashish Bhinde, Executive Director, Digital Media & technology of Avendus Capital, an investment bank that specialises in technology deals.

Reason: many have stayed away from India due to the uncertainty surrounding them.

"Ideally, they all want 100 per cent stake. But with 51 per cent, I do not think they will wait for the 100
per cent to happen," he adds.
Agrees Vishal Mehta, CEO of Infibeam, an online shopping portal. "The possibility of the likes of Amazon entering into India has just become more real with the change in the FDI rule," he notes. "However, they will still need a local partner."
Industry experts expect key players to start looking at India from a different lens and rework their strategy.
"Entering via e-commerce route for large retailers would be logistically easier as against physical stores. This is because ground realities would take time to change," notes Sumant Kasliwal, an ecommerce entrepreneur and formerly an PE investor himself with ICICI Venture.
"Strategic players would also join the party. With a view that current riders would get further relaxed over period of time, they would want to establish presence through JVs or stake purchases.
"Some of the Indian players who have been in business for 2-3 years and are well funded would definitely look at inorganic opportunities for quick scaling up."
Just like eBay, Amazon too is expected to follow a similar strategy of acquire to get instant scale.
Despite the overall subdued environment, PE traction towards e-commerce companies have been ongoing.
Recently Fashion and You, a high-end online store, got $40 million venture funding —- the highest — from Intel, Norwest Venture Partners and others.
Snapdeal also had raised a similar amount from Bessemer Venture Partners, NVP and Indo-US Venture Partners in its second round of funding.
Marquee investor General Atlantic Partners was to also invest $150 million in Flipkart, the largest Indian e-commerce player.
"A look at some of the transactions that have happened over the last three months will reveal that the ticket size have also gone up ($30-40 million)," points out Bhinde.
"At least a dozen growth private equity players who have not invested in the ecommerce story are eyeing it now."
Norwest Venture Partners managing director Niren Shah feels that acquiring local players will also become a trend.
"E-commerce in India has hit the inflection point about 9-12 months ago and continues to grow rapidly," says Shah, a former senior director at e-Bay.
Having been once part of the online shopping and auction website, "I have seen the benefits of a global player (
eBay.com
) buying a strong local VC/PE funded player (
Baazee.com
) and reaping rich benefits over the long term".
The benefits, he notes, include market leadership, ready team, existing platform and business and understanding of local preferences.