China accounts for more than one-third of the apparel export market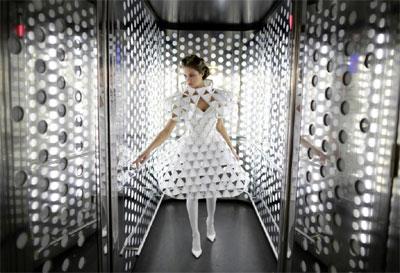 Retail chains such as Zara and H&M might be opening stores in India, but the international apparel brands might give the 'Made in India' label a miss. Instead, they might prefer tags like 'Made in Bangladesh' or 'Made in Vietnam'.
At present, China accounts for more than one-third of the apparel export market. However, the economic slowdown in China has hit its export growth in the recent past. Yet, this is unlikely to benefit India. New apparel export hubs such as Vietnam and Africa, along with some of the traditional export markets like Bangladesh, might grab the chance, according to exporters.
China's apparel exports grew by about 4.6 per cent (valued at $173.42 billion in 2014) between the calendar year 2103 and 2014. In contrast, its apparel exports had grown nearly 11.7 per cent between 2012 and 2013 ($165.64 billion in 2013), according to data from UN Comtrade. India's apparel exports growth remained muted at about five per cent between 2013 and 2014 (valued at $16.53 billion in 2014).
Though, India's apparel export growth over the last two years has been marginally higher than that of Bangladesh, the actual numbers are much less than that of Bangladesh. In 2014, Bangladesh's total apparel export was $24.58 billion, against India's export of $16.53 billion.
"China's exports growth has slowed down. Eventually, the business will go to countries such as Vietnam and Bangladesh. While Bangladesh has a favourable duty structure, exports from Vietnam might increase on account of trans-pacific partnership," said Varun Vaid, associate director, Wazir Advisors. The trans-Pacific Parternship is trade agreement with lifts a number of barriers among major trading blocs in the world, and Vietnam is a signatory to the deal.
At present, India's share in the global apparel market is close to four per cent, while that of Bangladesh is around six per cent, and that of China is more than 35 per cent. According to data from UN Comtrade, in 2013, under the export category, "Articles of apparel, of textile fabrics, whether or not knitted or crocheted", India's ranking was eight with 3.5 per cent of global market, while that of Vietnam was seventh at around 3.6 per cent market share. China accounted for around 33 per cent and Bangladesh accounted for six per cent market share, respectively.
Bangladesh has zero import duty on a range of raw materials and enjoys a free trade agreement with the EU. The average cost of labour in Bangladesh is around half of that of India. "The real beneficiary of China's slowing apparel export market are Vietnam and Bangladesh. While Bangladesh has a zero import duty in import of fabric, in case of India, it is about 28.8 per cent," said, Vijay Mathur, additional secretary general, Apparel Export Promotion Council.
Besides, the rising export market in the African countries might also be a potential competition to India. According to the McKinsey Apparel Survey 2013, while China was seen to remain the largest sourcing market, Bangladesh was voted as the number one alternative to China, followed by Vietnam.
The survey further said companies were looking toward sub-Saharan Africa and new Asian locations such as Cambodia, Vietnam, and even Myanmar as upcoming hubs of apparel sourcing.