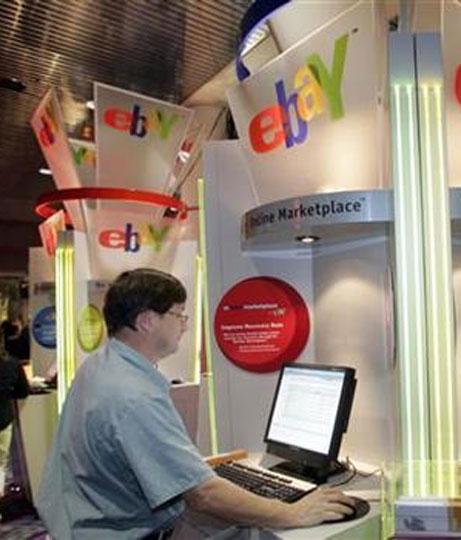 Global auction house Sotheby's has partnered with Internet shopping major eBay to make it easier for people across the world to discover, browse and acquire works of art, antiques and collectibles.
Art and collectibles from Sotheby's live auctions at its headquarters in New York will be made available to eBay's 145 million active buyers, auctioneers said in a statement.
Please click here for the Complete Coverage of Budget 2014 -15
eBay said it is set to launch a newly-designed experience on its site, tailored for collectors of rare, unique and premium art and collectibles as well as first-time buyers.
Sotheby's will be the preeminent anchor tenant in the revamped marketplace, which will include a new live auction feature and real-time bidding from anywhere around the world.
The Sotheby's auctions will present 18 collecting categories including watches, prints, wine, photographs and 20th century design.
The partnership would also explore themed and time-based sales, as well as live auctions from the auction house's other global salesrooms.
Auctioneers have said its Evening Sales, however will not be included in the partnership.
"The growth of the art market, new generation technology and our shared strengths make this the right time for this exciting new online opportunity," Bruno Vinciguerra, Sotheby's Chief Operating Officer said in a statement.
"We are joining with eBay to make our sales more accessible to the broadest possible audience around world," he said.
Devin Wenig, president of eBay Marketplaces, said, "A Sotheby's- eBay partnership is a significant milestone in our efforts to expand the live auction market.
"Sotheby's is one of the most respected names in the world. When you combine its inventory with eBay's technology platform and global reach, we can give people access to the world's finest, most inspiring items – anytime, anywhere and from any device. That is an experience we believe our customers will love."
As technology evolves and mobile commerce becomes ubiquitous, collectors are increasingly purchasing high-end items online and even on-the-go from their mobile devices.
Both companies will focus on growing the market at price points where they expect their collectors to converge in the future – particularly in the segments such as jewelry, watches, prints, wine, photographs and 20th Century design.
Please click here for the Complete Coverage of Budget 2014 -15