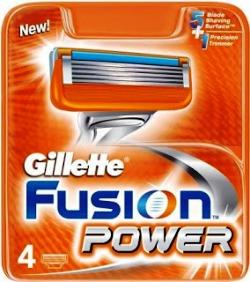 Saroj Poddar, co-promoter of Gillette India, has written to the Securities and Exchange Board of India, expressing willingness to resolve a dispute over slashing the promoters' stake in the company to meet the regulator's minimum shareholding norm.

The razor maker suffered a major jolt after the Securities Appellate Tribunal had quashed an appeal it filed against the regulator, which had earlier rejected Gillette's plan entailing reclassification of promoter holdings to comply with the public shareholding norms.

According to Sebi norms, all private listed companies were to ensure at least 25 per cent public shareholding by June 3.

Poddar and his associates hold 12.9 per cent stake in Gillette, while co-promoter Procter and Gamble owns 75.9 per cent.

Together, they own 88.8 per cent, meaning the promoter holding in the company has to come down by 13.8 per cent to meet Sebi norms.

"We are keen to resolve the matter and are
discussing it with Sebi. I have written a letter to Sebi clearly stating we want to comply with the norms," Poddar said.
According to him, Gillette has its own share of huge brand equity and it makes sense to follow the rules laid by the regulator.
"We will not challenge it, we will fall in line."
Earlier, Poddar was not keen to pare his exposure in Gillette.
He had told
Business Standard
he was willing to divest his stake partially and according to an agreement, it would be somewhere around four per cent of his holding in the company.
Earlier, both parties (P&G and Poddar) had reached a solution that proposed a three-stage approach, which included re-classification of certain promoters as public shareholders.
The plan would have resulted in Poddar being classified as a public shareholder in Gillette, with around eight per cent stake.
This was struck down by Sebi, which said shuffling of shareholding was against the spirit of its norms.
Gillette appealed to SAT against Sebi's decision, which was also turned down.