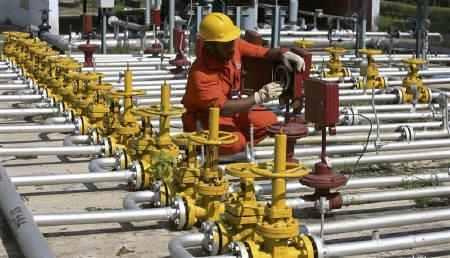 The government is working on a gas pooling proposal to revive Rs 60,000 crore (Rs 600 billion) worth of investments made in power plants languishing for want of fuel.
The idea is to average out the price of costly imported LNG with domestically available gas to kick-start 14,000 Mw of stranded gas-based capacity and boost operational efficiency of another 10,000 Mw.
The Cabinet may take up the proposal in its meeting next week, which will involve imposing proportionate haircuts on all stakeholders.

It will, however, enable additional power generation to the tune of 75 billion units worth Rs 40,000 crore apart from relieving stress on the banking sector from the risk of project loans turning non-performing assets.
"The government is also contemplating policy interventions in the nature of sacrifices being made collectively by all stakeholders, including central and governments, gas transporters (GAIL and RGTIL) and even project developers who would forego their return on equity," said a senior government official. However, it is not clear whether the proposal would cover major producers.
The projects likely to be benefited as a result of the proposal include installed grid-connected plants of NTPC, Torrent Power, GMR Energy and GVK Power, which are currently running at low PLF (plant load factor).
Pooling will also kick-start the stranded upcoming projects of Reliance Power, Torrent, Lanco and GMR Energy, according to the Association of Power Producers.
The official added that in order to keep power tariffs affordable, the government is also contemplating providing support to distribution companies through the Power System Development Fund (PSDF) meant for grid stability and security for which gas-based plants are best suited. Gas projects are also desirable for a better economy and lower environmental impact than conventional power plants.
With the discovery of domestic gas in the eastern offshore KG basin in 2002 and the commencement of production, domestic gas supply was expected to receive a major boost.
A large number of gas plants were, therefore, taken up for implementation. However, currently even the plants with firm allocations of gas are not receiving the allocated quantity as the output from KG-D6 fields has been steadily declining.
India's domestic gas production fell 13 per cent from 111 mmscmd in 2012-13 to 97 mmscmd last fiscal (2013-14). Output is expected to pick up marginally to 100 mmscmd (or 36 bcm) in the current fiscal including 24 bcm from state-run Oil and Natural Gas Corporation (ONGC), 2.8 bcm from Oil India (OIL) and 9.7 bcm from PSC regime blocks.
India has 21,211 Mw of gas-based power capacity commissioned. An additional 5,900 Mw is likely to be commissioned soon. Of the over 14,000-Mw stranded capacity, 6,997 Mw is based on KG-D6 allocation and 3,761 Mw is commissioned without firm gas allocation.
According to a study by National Council of Applied Economic Research (NCAER) published last month, the pooling policy would help operationalise 16,000-Mw capacity at 30 or 40 per cent PLF.
It says the selling price of power has been capped at Rs 5.50 per unit leaving a revenue shortfall for projects. It will be borne by the government as subsidies and tax concessions and by inter-linked sectors as revenue cuts.
Therefore, the pooling policy also includes a waiver of 12.5 per cent value-added tax and other levies on gas by states, customs duty exemptions on R-LNG, a 50 per cent cut in pipeline tariff, 50 per cent cut in LNG re-gasification charges and a 75 per cent cut in marketing margin by GAIL (India) which would act as the pool operator, the study said.
It added a 30 per cent PLF for the gas-based plants would translate into an increase in GDP of 0.50 per cent (Rs 69,431 crore) and increase in employment by 0.31 per cent (1.3 million new jobs) next fiscal.